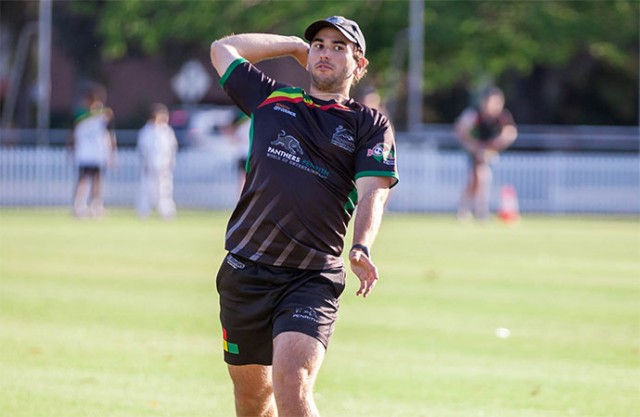 After missing out on the finals last season by the smallest of margins, Penrith Cricket Club first grade coach Steve Small is confident his side can improve this season.
The Sydney Grade Cricket competition gets underway this Saturday morning with Penrith taking on St George at Hurstville Oval in the opening round.
Small said his side is primed and ready for a successful season.
"During the last few weeks we've played in a couple of trials as well as a some inter-club games, which all went really well," he said.
"Our playing roster is very similar to last year's but we're hoping to get more out of our batsmen. I think the talent was there last season but we've just got to try and get some more runs out of the top half of the batting order and we'll be competitive again."
After a couple of distractions last season, which included the shock death of Phillip Hughes, Penrith's first grade side missed out on the finals by one competition point.
Small said he's hoping for a much smoother ride in the months ahead.
"Last season we had the tragedy of Phillip Hughes, there were a number of rain-affected games and we only just missed the finals," he said.
"We'll be looking to make amends and that will come off the back of some really strong batting performances as well as continuing where we left off with the ball."
In a huge blow for Penrith they could be without representative bowler Josh Lalor for the one day clash against St George with the 27-year-old battling a thumb injury.
On top of that Penrith will also have to contend with a very strong St George side which is set to include the likes of Moises Henriques, Josh Hazlewood and Trent Copeland.
"St George are going to be a tough assignment first up but we have a good record against them," Small said.
"We've also got a really good record in one dayers as well, making the finals the last few years, so we're pretty comfortable in that form of the game."
Meanwhile, the club held its annual season launch last Saturday evening at Howell Oval with victorious England coach and former Penrith player, Trevor Bayliss, in attendance.
All teams for the 2015/16 season were also announced to the audience during the night.
– Nathan Taylor