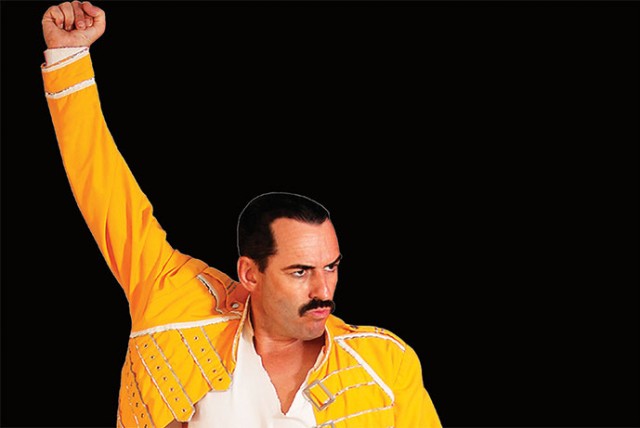 When it comes to music it doesn't get much more epic than 'Bohemian Rhapsody'.
This October the rock classic, and a host of other Queen tracks, will be brought to the Rooty Hill RSL stage in Australia's best Queen show, 'Queen – Bohemian Rhapsody'.
This amazing production will take audiences on a ride through the music of the 70s, 80s and 90s including hits such as 'We Are The Champions', 'Crazy Little Thing Called Love', 'Radio Ga Ga' 'We Will Rock You', 'Another One Bites the Dust' and of course 'Bohemian Rhapsody'.
Thomas Crane has been described as the best Freddie Mercury performer in Australia. Not only does he have the vocals to give Mercury a run for his money but he also embodies the flamboyance and stage presence of one of the greatest rock stars of all time.
Joining Crane is some of Australia's best musicians to help create this memorable Queen experience that no fan will want to miss.
'Queen – Bohemian Rhapsody' will be on at Rooty Hill RSL on Friday, October 2 at 8pm. Tickets are $32. For more information or to purchase tickets visit www.rootyhillrsl.com.au or call 9625 5500.
– Kate Reid