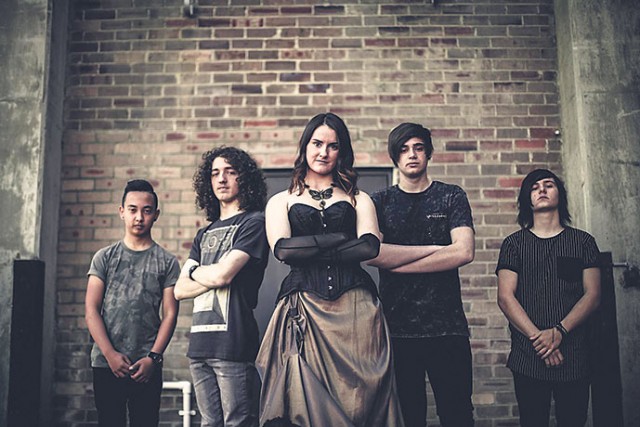 As a musician all you really want is to get your music heard. Especially if those hearing it have the ability to broadcast it to thousands of people across the country.
Local alternative metal band Fifth Dawn, which includes students from Nepean Creative and Performing Arts High School and Penrith High School, have found themselves in this exact position.
The five piece have been selected as one of five finalists in triple j's Unearthed High, a competition which showcases the best young musicians from schools across the country.
"We were blown away," lead singer Samantha Faul said of the nomination.
"It's just really an eye opening experience into what we can do as a band."
Fifth Dawn's track 'Turbulence' was chosen from a pool of 1280 songs and has earned a huge amount of support from fans on Facebook, a thumbs up from alternative rock band Birds of Tokyo and plenty of airplay on triple j.
"We feel like we're so blessed that triple j's been on the Fifth Dawn bandwagon," Samantha said.
With a heavy sound and female vocals it would be easy to draw comparisons with bands like Evanescence, but Fifth Dawn deserves their own recognition for the tightness and maturity of their sound, which is even more impressive when you consider they've been playing together for less than a year.
"We definitely thought we had the right band when we got together and started writing," drummer Jordan Powell said.
The triple j Unearthed High winner was announced yesterday and unfortunately, Fifth Dawn missed out.
– Kate Reid