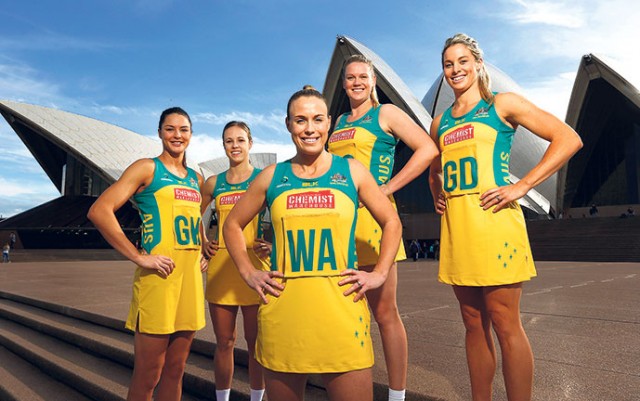 St Clair netballer Paige Hadley will be hoping the entire Penrith community is behind her over the next two weeks as she and her Australian Diamonds teammates compete at the 2015 Netball World Cup.
16 nations will battle it out for netball world supremacy when competition officially gets underway on Friday, August 7 at Sydney Olympic Park.
The world number one-ranked Diamonds will kick off their World Cup campaign at 9pm Friday when they take on the girls from Trinidad and Tobago at Allphones Arena.
The Australians will once again be back in action on Saturday, August 8, when they take on Barbados at 3.20pm before returning to Allphones Arena on Sunday afternoon to take on the world number two-ranked New Zealanders.
Speaking with the Weekender, 22-year-old Hadley said the Silver Ferns will certainly be one of Australia's biggest threats to take out the title.
"England, New Zealand and Jamaica are our main threats but we also know Malawi and South Africa have definitely improved as well. It's going to be a really good contest and the way the draw is set up, you play a lot more of the top teams now," she said.
Hadley, who also just re-signed with the Sydney Swifts, said representing Australia at a World Cup in her home town was nothing short of special.
"When my family and friends found out I made the Australian team there were a lot of tears and screams followed by them logging onto the Internet to purchase tickets," she said.
"It's going to be amazing to have all the Swifts members there as well as family and friends cheering us on."
Hadley is the only Penrith District Netball Association player to ever represent Australia and knows that her inclusion in the Diamonds team will have a huge impact on the sport locally.
"I went back to Jamison Park recently, when the team was announced, to watch the State Age Championships and everyone was so proud," she said.
"When you return to those places you quickly realise what an achievement it is. I know they're proud and backing me all the way."
Tickets to the 2015 Netball World Cup are available through Ticketek.
– Nathan Taylor