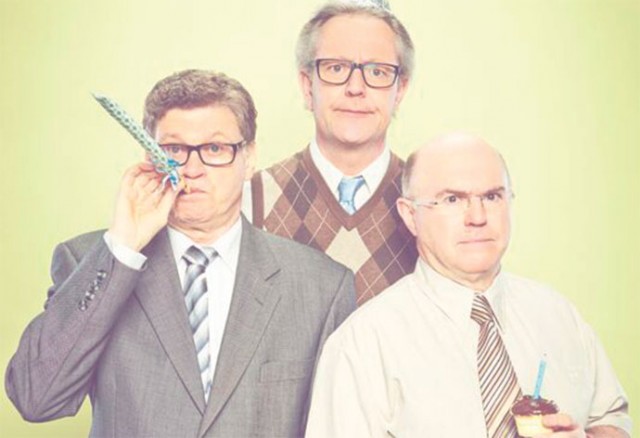 There are certain productions that are so popular they pop up on The Joan calendar every single year. 'The Wharf Revue' is one of those productions.
The hilarious political satire show from creators Jonathan Biggins, Phillip Scott and Drew Forsythe is making its way back to The Joan this September for its Sydney premiere.
With the current state of Australian politics there is sure to be plenty of laughs as these masters of comedy bring audiences up-to-the-second sketches that poke fun at politicians, community groups, celebrities and media figures. No one is safe from their satirical clutches.
This year 'The Wharf Revue' will be celebrating their 15th – or possibly 16th birthday, they're not entirely sure – with a trip down memory lane to look at the best of the 21st century's celebrity and political embarrassments.
This is one show you won't want to miss, and with only four performances at The Joan you'll need to grab your tickets fast!
The Wharf Revue will be on at The Joan from Thursday, September 3 to Saturday, September 5. Tickets are $55-$60. For more information or to purchase tickets visit www.thejoan.com.au or call 4723 7600.
– Kate Reid