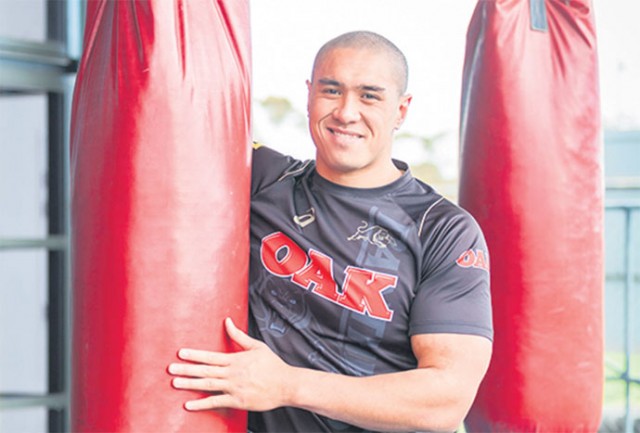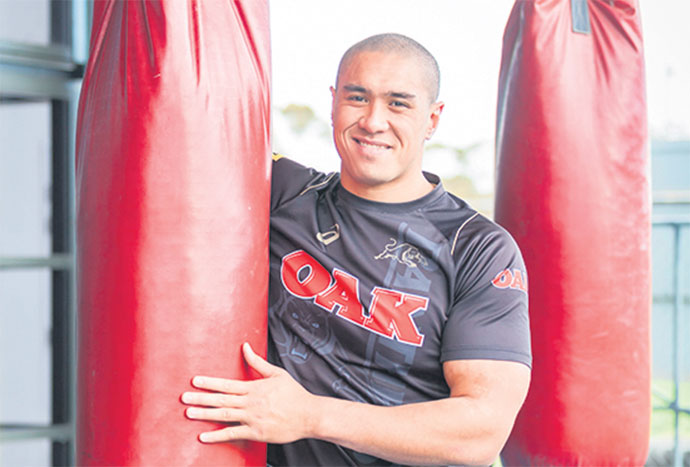 He's the Panthers player that fans have been craving for years – someone with a bit size, a bit of grunt, a bit of attitude. Someone that opposition players are afraid to play.
Whether 22-year-old front-rower Leilani Latu can live up to those expectations long term remains to be seen, but his first grade debut against South Sydney last Sunday certainly gave fans a lot to be hopeful for.
In Latu's first 31 minutes of NRL action, he ran 10 times for 93 metres whilst making 15 tackles – a solid debut for someone who's walked the dreaded rugby league path of uncertainty.
Before joining Penrith last season, Latu was a member of Canterbury's Holden Cup side where he suffered a number of serious injuries that almost ended his fledgling career.
"I had some bad luck at the Dogs with injuries. I had to deal with a broken bone in my foot, a shoulder reconstruction and a lot of cartilage had to be taken out of my knee," Latu revealed to Extra Time.
"It's been a long journey, at first I thought I'd never play again after I left the Dogs but I'm blessed that Gus Gould gave me a lifeline. These past two years I've been trying to give back to him what he gave me."
While Latu admits it's been a long, hard road of uncertain moments and recovery, he believes it's made him a stronger, more well-rounded player in the process.
"It's been a long journey but also a pleasant one. I've made lifelong friends and I've felt as though I've improved a lot over the past two years with various mentors," he said.
One of those mentors in Latu's corner is injured Panthers prop and two-time premiership winner Brent Kite, who's stood by the 120kg forward ever since he arrived at the club last year.
"Kitey has been a great support and leader for myself. He's taken me aside a lot of times and given me a lot of knowledge from his standpoint," Latu said.
"It's always great to take advice from some of the well-known forwards that this game has to offer and there's none better than Kitey. I'll take any advice I can get to help my game."
Latu is currently contracted with the Panthers until the end of this season but if his debut is anything to go by, Penrith fans will be seeing a lot more of him in the future.
"My main goal this year was to get a full season under my belt for the first time with no injuries, I've managed to do that so far," Latu said.
"My second goal was to make first grade, now that I've tasted that – I'd certainly like to remain there."
– Nathan Taylor