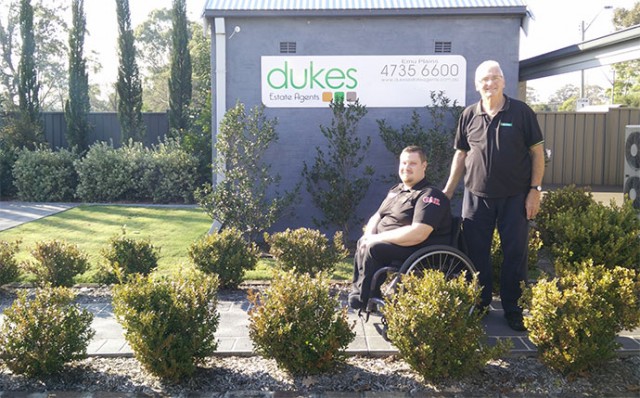 Panthers Wheelchair Rugby League captain, Nathan Pentecost, will be tackling the challenge of 100 kilometres in just two days around the Sydney International Regatta Centre this month to raise funds for the Kokoda Youth Leadership Project.
Pentecost will be undertaking his annual 'Charity Push' with a goal of raising $10,000, enough to send two young students on the trip of a lifetime.
"I'm looking for anyone who can sponsor me for this challenge," Pentecost told the Weekender.
"The last lap is always extremely challenging but knowing I'll have those supporters out there – that could really help me."
The Kokoda Youth Leadership Project is run through Panthers on the Prowl, which aims to enhance opportunities for young people in the local area.
This will be the third year Pentecost has tackled the challenge of 100 kilometres around the Regatta Centre.
After last year's efforts, he was successful in raising over $5,000 for Mama Lana's Community Foundation.
Mr Pentecost will do 60 kilometres around the former Olympic course on July 24 and 40 kilometres on July 25.
As for choosing which charity he raises funds for each year, Pentecost said it's all about being local.
"It's really important to invest our time and energy in the young leaders in the local community and I think Kokoda definitely does that," Pentecost said.
Dukes Estate Agents are happy to be on board, with Barry Dukes excited to see what can be raised.
"It's a great initiative and a great idea and I'm really happy to be involved," he said.
Last year, Lindsay MP Fiona Scott recognised Pentecost's efforts in parliament.
"Nathan is a wonderful member of the Lindsay community," she said.
Pentecost has represented Australia in three sports – weightlifting, basketball and rugby league – and continues to smash through his goals.
If you're interested in making a donation, you can visit nfp.everydayhero.com/au/panthers-push-for-kokoda.
Businesses will also be given a business pack in return for their donation and support.
For more information, contact Nathan Pentecost on 0419 463 930.
– Jade Aliprandi