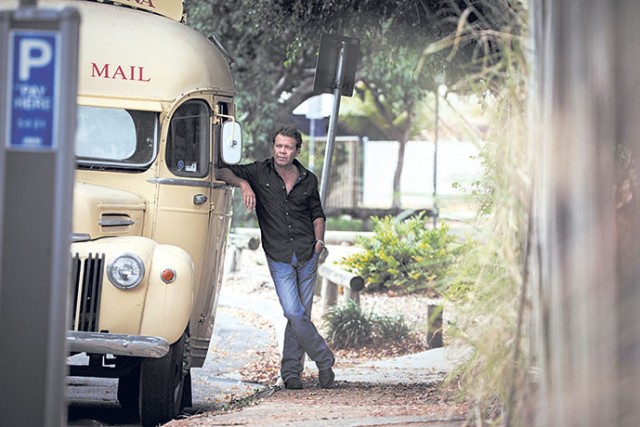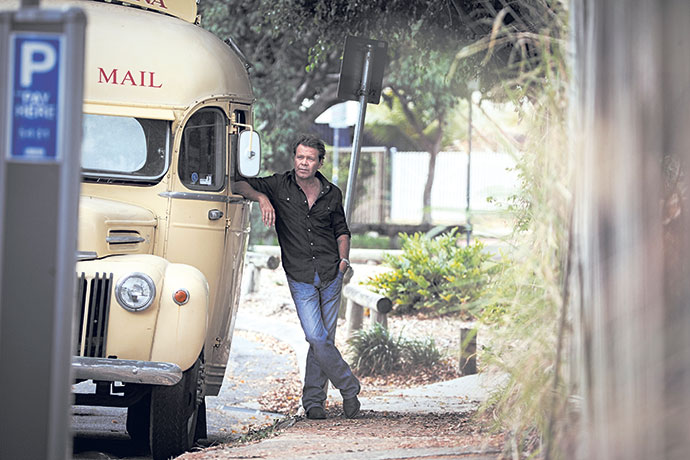 When a young Troy Cassar-Daley was learning about the 1965 Freedom Ride, and the history behind the event, he was surprised to find out that up until the early 60s, his grandparents had not had the right to vote.
Born to an Aboriginal mother and a Maltese-Australian father, Troy used the inequality his family members, and many others like them, were subjected to as inspiration for his most recent album, 'Freedom Ride'.
As it has been throughout most of his career, Troy's goal is to bring to light important Australian stories, including the Freedom Ride which saw students from the University of Sydney and Aboriginal activist Charles Perkins touring through western New South Wales towns to expose the racial discrimination experienced by Aboriginal people.
"I've strived for equality all my life through music," Troy said.
"I try to bring people together and that's part and parcel of what I think 'Freedom Ride' is all about."
To mark the recent 50 year anniversary of this historic event, Troy and singer/songwriter Paul Kelly, who co-wrote the track, joined original Riders and university students on a re-enactment of the Freedom Ride tour, which took them to Dubbo, Walgett, Moree and Kempsey before finishing up at Sydney University.
It's been half a century since the Freedom Ride and while things have improved for the Aboriginal community, Troy recognises there's still more work to be done.
"I think we've definitely come a long way and there's still a ways to go," he said.
"I mean it's not just about equality, but also some gaps that need closing.
"The more you talk about it the more that people can think about how we can actually fix the problems."
Along with the track 'Freedom Ride', the album features a collection of stories that Troy gathered while touring with Adam Harvey on their 'The Great Country Songbook' tour.
"Because we were playing covers it gave me a bit more time to collect the yarns and sit and actually talk with people a bit better," Troy said.
"I think that was the difference between this record and other ones I've done, is that I actually had some really good creative time.
"Then I had a chance to put all those little ideas together and try and get the best 12 stories that deserved a jersey on the team."
One of the stories that was included on the 'Freedom Ride' team is the track 'Two Weeks On, Two Weeks Off' which explores the life of a FIFO (fly in, fly out) mine worker and features Aussie legend Jimmy Barnes on vocals.
The pair have been friends for a long time, though Troy admits that their first meeting was an intimidating experience.
"I was the kid at the front row of the concerts screaming out for 'Khe Sanh'," he laughed.
During the writing progress for the track, Troy could tell something was missing, namely that distinct Barnsey sound.
"When he heard it he called me straight back and he said 'it's a wonderful song, I'd really like to be a part of this'. He said 'in fact it actually sounds a bit like a Chisel song'," Troy laughed.
"That was sort of half of the reasoning for picking him, to get that credibility of that working man stuff on there as well."
Troy's 'Freedom Ride' tour will include a stop off at Rooty Hill RSL, giving fans the chance to hear the tracks from one of his most successful albums to date.
"It's a big draw for us to get out to western Sydney because a lot of people out there just absolutely adore country music and that's what we love," he said.
Troy Cassar-Daley is one of Australian country music's biggest stars and the gig is expected to attract a huge audience.
Troy Cassar-Daley will be performing at Rooty Hill RSL on Saturday, August 8 at 8pm. Tickets are $15 for children, $35 for members and $75 for a VIP meet and greet experience. For more information or to purchase tickets visit www.rootyhillrsl.com.au or call 9625 5500.
– Kate Reid