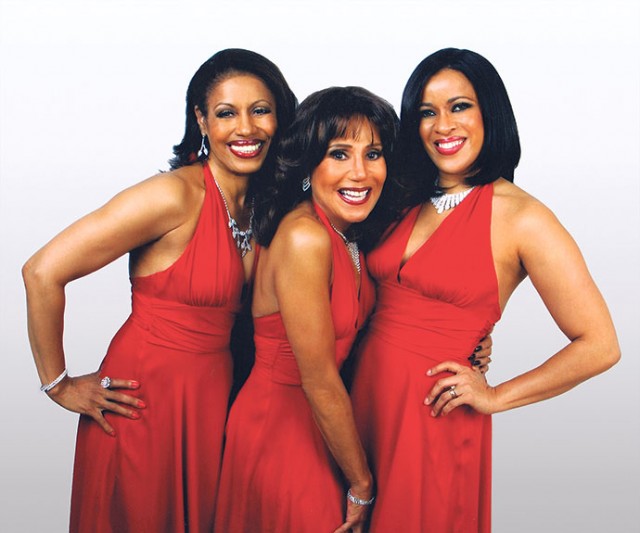 Dolores 'Dee Dee' Kenniebrew wasn't even out of her teens yet when she was invited to become part of the girl group 'The Crystals'. By 1963, before Dee Dee turned 20, the group had two hit records with singles including 'Da Doo Ron Ron (When He Walked Me Home)' and 'Then He Kissed Me'.
"We were so young," Dee Dee said of those early years.
"Everything was new, everything came in a flood and nothing was really expected."
Dee Dee said it was a surreal experience.
"We didn't realise what we were in to. We didn't realise that it was a career, we didn't realise it was a business. It was just fun and games because we all were still home with our parents," she said.
The group, which consisted of Dee Dee, Barbara Alston, Myrna Giraud, Mary Thomas and Patricia 'Patsy' Wright, teamed up with legendary producer Phil Spector after being formed by Benny Wells, who was Barbara's uncle and a former big band musician.
It was an incredible time for Dee Dee, who was still in school while also being a member of one of the most popular 60s girl groups.
To manage schooling and life in the spotlight, Dee Dee went to a private school that catered especially for students who were working in show business and couldn't keep a regular schedule.
Her fellow students included some very high profile names.
"I was in school with people like Patty Duke, who was doing 'The Miracle Worker' on Broadway," Dee Dee said.
"I graduated the year Gregory Hines was our class president. Everybody was in show business that was in that school.
"It was a fun way to go to school but it wasn't the easiest way because we went away on tour and we had to take our work with us."
While it was a struggle to juggle the work and performing, Dee Dee feels it was worth it for the experiences she had as a teen.
"By the time I was 17 I'd already gone to England to do a tour over there and I'd been to Canada, and these were things I never would have done at that age," she said.
"We had experiences that I wish I realised that it was going to be my life's work because I would have taken so much more care to take more pictures, to jot down more memories, to save more programs.
"To keep anything for posterity just never occurred to us, that's how green we were."
One of the standout memories for Dee Dee was performing alongside all male group The Coasters, who headlined The Crystals' very first show.
"We were so in awe of all of the acts because we had seen these acts on TV, on 'The Dick Clark Show' and stuff like that," Dee Dee said.
"So we were in awe of them, we didn't realise we were one of them. We didn't become one of them till later but we never really got a big head about that kind of stuff."
On Friday, July 24 The Crystals will be heading to the Evan Theatre at Penrith Panthers along with iconic Aussie performer Ray Burgess and rock 'n' roll band The Allstars.
Being the only founding member left with the group, Dee Dee has seen a change in audiences over the decades but recognises that there's still a strong market for the music of the 50s, 60s and 70s.
And it's not just on the legends circuit that this is evident.
Dee Dee also mentions artists like Bruno Mars, Tony Bennett and Adele to demonstrate that there's still plenty of influence from this era in the current musical landscape.
"I'm very happy that some good music is still getting out there and it's not about whether you're slim or whether you look this way or whether you're that age," she said.
"Good music is good music. It's not by sight, it's by sound."
'The Crystals – And Then He Kissed Me' will be on at Evan Theatre on Friday, July 24 at 8pm. Tickets are $41.55. For more information or to purchase tickets, visit www.penrith.panthers.com.au or call 4720 5555.
– Kate Reid