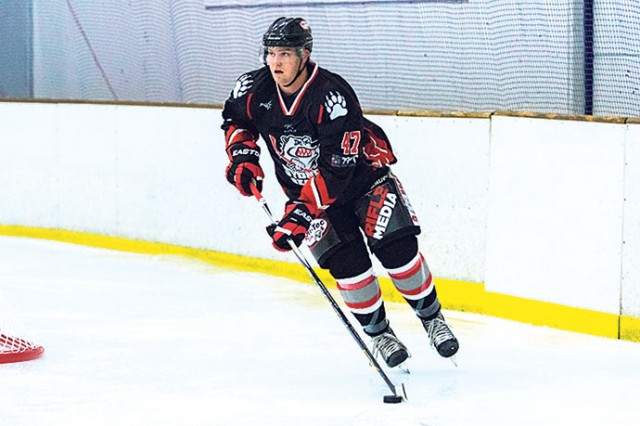 "If you think the hits in rugby league are big… wait to you see them on ice" – that's the message Sydney Bears defender Spencer Austin is sharing ahead of the team's first televised home game this season.
The local Australian Ice Hockey League (AIHL) club is hoping for a huge crowd at their Penrith Ice Palace home at 5pm on Saturday, August 8 to celebrate its first Fox Sports game of the year.
The Bears, who will take on the Melbourne Mustangs in the clash, are still well in playoff contention, with every game as important as the next.
23-year-old Austin said Penrith's sport loving community should certainly get along to the all-important game and cheer home their local team.
"Going to the ice hockey is a great night out," he declared.
"People think the game is fast on television but it's even faster in real life, and there's so much stuff you don't see."
Since their return to the Penrith Ice Palace back in April, Austin said crowds have been building with every game.
"We've been getting some great crowds, definitely better than other years," he said.
"We'd obviously love to sell out the Melbourne Mustangs game too, which will look awesome on TV."
To celebrate the Bears' first televised home game, the Weekender has 20 double passes to the August 8 clash to give away. For your chance to win one, email the code word 'BEARS' to [email protected] with your name and contact details. Entries close Friday, July 31. Authorised under NSW Permit Number LTPM/15/00066. Terms and conditions at www.westernweekender.com.au or Weekender reception.
– Nathan Taylor