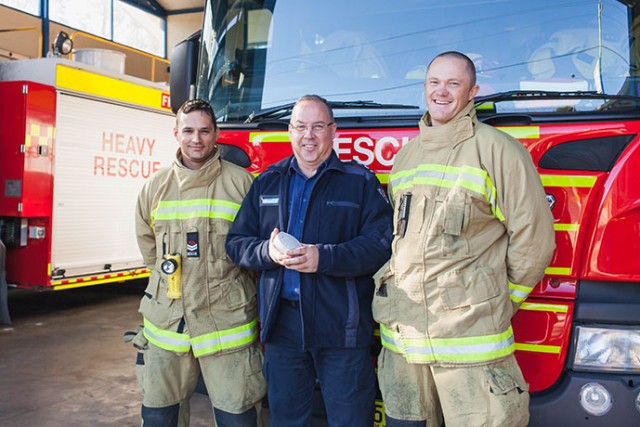 Emergency services are warning residents to check their smoke alarms are working ahead of Smoke Alarm Awareness Week from July 20 to July 26.
Fire and Rescue NSW's Regentville station is reminding everyone of the legal requirement to have a working smoke alarm in any residential property.
"Living in a home without a working smoke alarm is risky business," Regentville Station Commander, Phil Marsh said.
"It is the law in NSW that every residential property must have a working smoke alarm, and having two smoke alarms is even better."
There are two types of smoke alarms – Ionisation smoke alarms and Photoelectric smoke alarms.
Ionisation smoke alarms detect invisible particles of combustion and activate quickly for fast flaming fires rather than smoke.
Fire crews at Regentville Fire and Rescue are encouraging residents to update their smoke alarms with the Photoelectric type.
This type of alarm detects visible particles and is particularly responsive to smoke and soldering fires.
"They are far better because they present the opportunity for early detection in all fire scenarios due to the fact they don't produce as many false readings as they are less sensitive in a way," Station Commander Marsh said.
Having been a firefighter for almost 38 years, Mr Marsh said he has seen several cases over his time where people have taken the battery out of a smoke alarm so it will stop beeping when it goes off, usually from cooking dinner.
"They forget to put it back in and that causes a problem if a real fire were to ever ensue," he said.
"The message for all residents and community members is to have a smoke alarm in the house so you will be notified if a fire does break out."
Fire crews are also recommending to change your smoke alarm battery when daylight savings rolls around later this year.
It is a proven fact that smoke alarms save lives, and fire crews warn that you're playing with your life if you don't have a smoke alarm installed.
Elderly and disabled residents can contact the station on 4733 6851 to organise for a crew member to install a working smoke alarm under their 'Sabre Program'.
– Jade Aliprandi