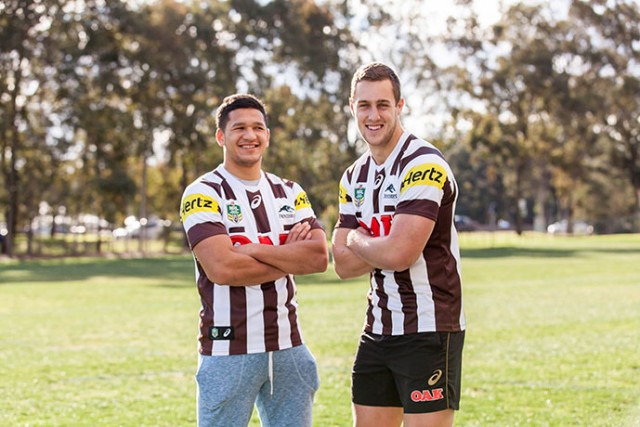 Two seasons in and his name wouldn't ring a bell with the casual rugby league fan, in fact even most of Penrith's supporter base would barely recognise him walking down the street.
But that's exactly how 21-year-old Isaah Yeo likes it.
He knows he's not a superstar, one of Penrith's flashy players who steal all the headlines – he's just there to do a job and do it well.
The Dubbo-born product made his NRL debut last year, during the opening game of the season, and went on to play 10 games in his rookie year.
This season Yeo's tally sits at 13 and he's looking more and more comfortable with every game he plays.
"It took me a couple of weeks to get back into it this year, after the success of last year, but after a good chat with Ivan and Gus, it really turned my game around," Yeo told Extra Time.
"I'm just trying to be consistent like last year. I know I'm not a superstar or anything like that but I think the more I can do for the team and the consistency I can bring is going to benefit everyone."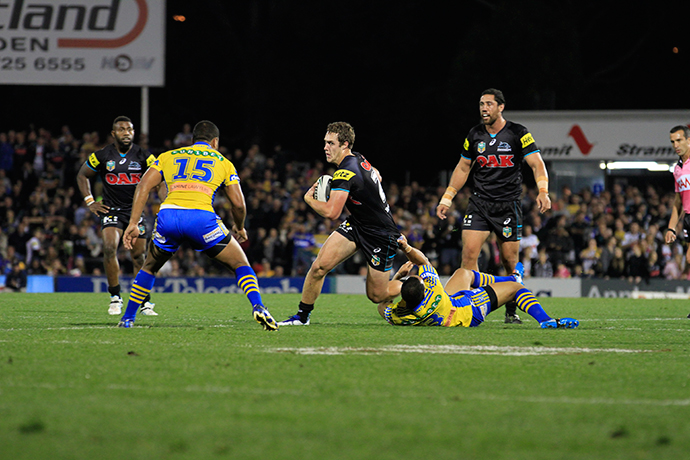 With Penrith stacked with injuries for a second straight year, Yeo has been forced to spend time between his preferred position of second-row and the centres, where he's a little less comfortable.
"I prefer to have a certain spot but it's just like last year, wherever I can best benefit the team, I will play," Yeo said.
"I do prefer the back-row and would like to stick to the one position but at the moment I'm 20 or so games into my career and I'm more than happy to play wherever the coach puts me."
Yeo's down to earth nature, maturity and team focus will no doubt put the youngster in good stead for a long career in rugby league.
If he can manage to remain injury-free, stay grounded and continue to perform, there's no telling how far he'll go.
– Nathan Taylor