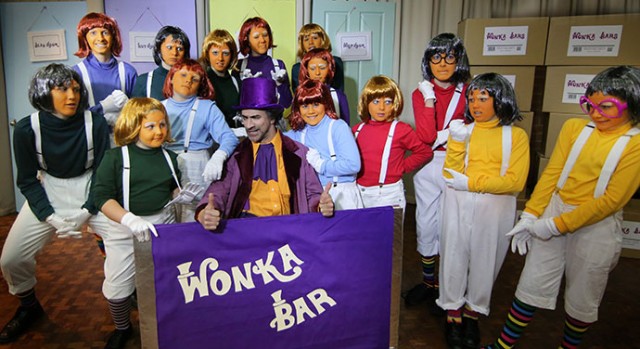 The wonderful world of Wonka will be brought to the stage this July when Ruby Productions presents their version of the Roald Dahl classic 'Charlie and the Chocolate Factory'.
This beloved story combines the comedic with the fantastical as Charlie Bucket (Josiah Van Stolk) and his Grandpa Joe (Jeffrey Brocktoff) get a sneak peek into the mysterious factory of the eccentric Willy Wonka (David Phillips).
Though it appears to just be a fun tour, the children aren't aware that Wonka is testing them to see who's worthy of becoming the factory's next owner.
The cast features a range of talented local performers from age six to an actress in her 70s, proving just how incredibly diverse the local theatre scene can be.
The show was written by Richard R. George and is directed by Ashleigh Powell, who is making her directorial debut.
Seats are limited so grab your tickets ASAP and enter the world of pure imagination with this magical chocolate filled local production.
Charlie and the Chocolate Factory will be on at the John Lees Centre on Saturday, July 4, 11 and 18 at 2pm and 8pm. Tickets are $20 for concession and $25 for adults. To book tickets visit www.trybooking.com/HOPA or for more information visit www.rubyproductions.com.au.
– Kate Reid