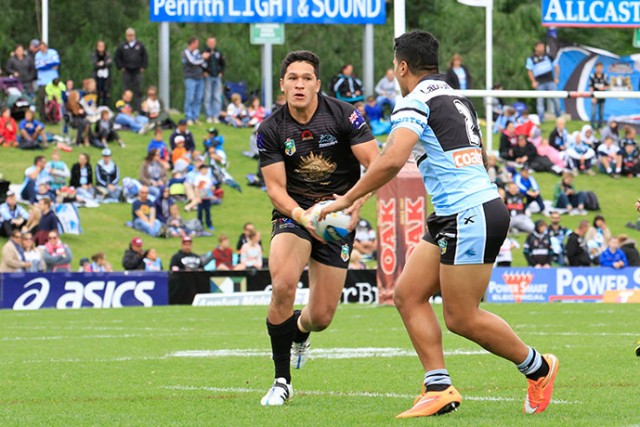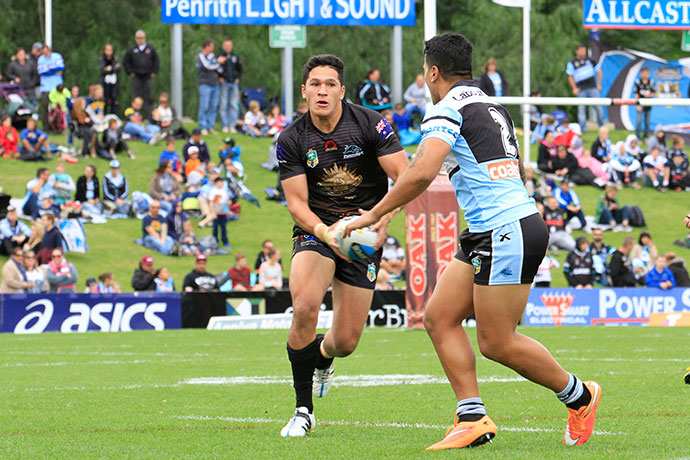 It may have taken a few weeks but Panthers fullback Dallin Watene-Zelezniak said he's finally starting to feel more comfortable in the number '1' jersey.
The 19-year-old, who took over the fullback role from injured star Matt Moylan earlier this month, said he's still a long way off from filling Moylan's shoes but is getting there with every game.
"I'm still warming up, I've still got so much work to do and so much to learn. I'm learning every training session and every game," Watene-Zelezniak told Extra Time.
"The toughest part about playing fullback is the amount of running you do and sorting out your defence.
"I don't think Moyza's shoes can be filled but I'm certainly giving it my all."
Since switching from wing to fullback in Round 13, Watene-Zelezniak enjoyed his best game on Sunday afternoon at Leichhardt Oval – bagging himself a try and setting up another.
The Kiwi sensation helped up set up Penrith's first victory in more than a month and said the 35-12 win over the Wests Tigers would instill a lot of confidence into the side.
"We needed that win, we needed to know what it felt like to win again. It's something we can build off going into the next three games," he said.
"We're up for a tough game this Friday night against the Rabbitohs and it'll be a good challenge to test ourselves against one of the better teams of the competition."
Meanwhile, Watene-Zelezniak admits he's thrilled to have his older brother Malakai Watene-Zelezniak back at the club.
After starring in Penrith's Holden Cup team a number of years ago, the older Watene-Zelezniak took time away from rugby league to pursue interests in rugby union.
Recently, Watene-Zelezniak returned to the Panthers on a lower tier deal which saw him play for Penrith's NSW Cup team last weekend.
"It's awesome… there's nothing better than having your brother back at the club," Watene-Zelezniak said.
"It was one of his personal decisions to return to rugby league and I backed him because he's my brother. It's a goal of mine to play with him one day."
– Nathan Taylor