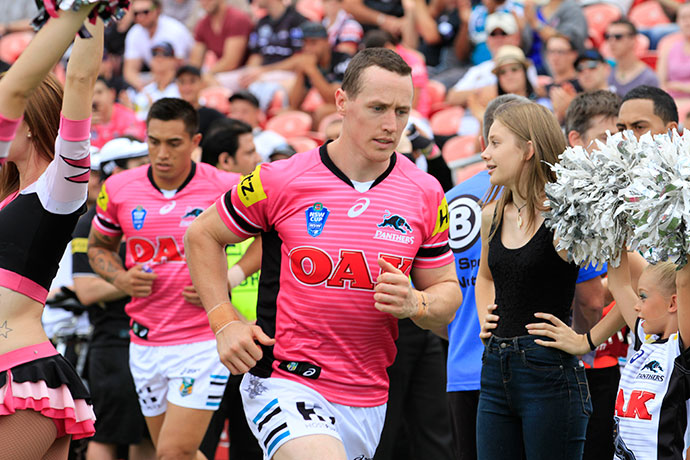 Penrith Panthers winger David Simmons would have to be regarded as one of the most selfless players in rugby league.
Each week the 30-year-old continuously offers invaluable advice to younger teammates to make them better – even though those same teammates could soon force him out of the game.
Recently, fellow Panthers winger George Jennings spoke highly of Simmons and how his incredible mentorship was making a difference in his game.
Simmons, who's a veteran of 190 first grade games, said he relishes helping players like Jennings and others in the team.
"George is such a good player naturally that he doesn't need much advice," Simmons told the Weekender.
"I just help with little things that he might not see in his game but most of the time it's letting them know they're in the team because they're good players and just to do what they do best."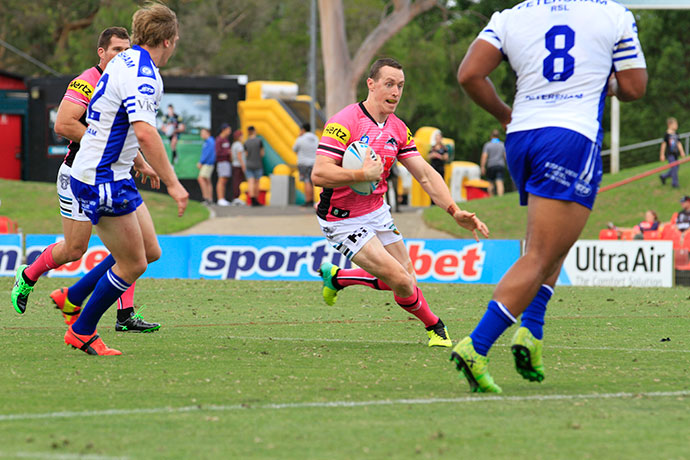 Simmons returned to Penrith's first grade line-up late last month after spending a number of weeks in the NSW Cup regaining his fitness from a pre-season quad injury.
While Simmons said he would've been quite content to play out the rest of the year in reserve grade, he's very pleased to be back in the top squad.
"I thought I would've started the year in first grade, if I was healthy, but then when I got injured and missed a few games, I knew it would be hard to come back because the players here are so good," he said.
"I'll always knew I'd come back [to first grade], it was just a matter of how long."
Simmons is currently in his final season at Penrith, with a decision on his future at the club or in the game, for that matter, still up in the air.
"I'm just taking it week to week, seeing how the body feels and the form goes," Simmons said.
"I don't want to go overseas, I'm going to stay in footy whether it's playing or some other role. I want to stay in the game, it's just a matter of how."
– Nathan Taylor