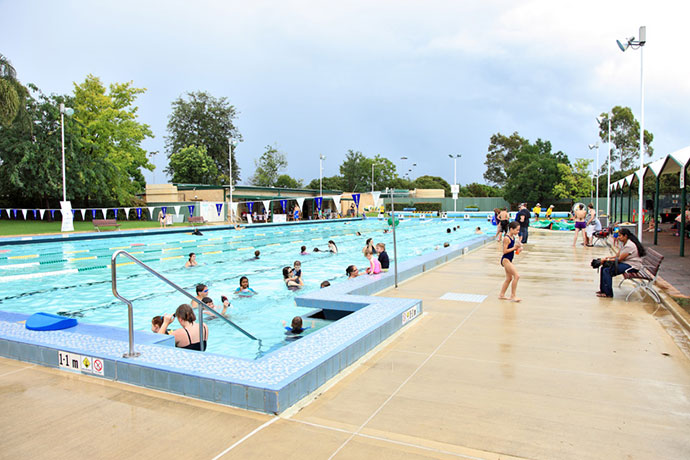 The Penrith Swimming Centre has taken the unprecedented step of closing for winter.
Until September 1, the Penrith Swimming Centre has closed its gates to the public, but opened the doors to its Ripples St Marys Leisure Centre for members at no extra cost.
Ripples Leisure and Hydrotherapy Centre's Acting General Manager Chris Brown said current members can either hold their membership, or use the St Marys indoor pool without paying the price difference.
"There is a price difference between Penrith and St Marys memberships," he said.
"St Marys is a little more expensive because it's indoors and there are more costs associated with keeping it running, so the price is higher."
Mr Brown said that over winter this would be better for patrons who would normally have had to bear the brunt of a freezing Penrith pool.
"We don't have an indoor pool at Penrith at all, and it's quite a long way from the pool to the change rooms, especially when the outside temperature is freezing," he said.
Mr Brown said in addition to falling numbers of Penrith pool users over the last three years, winter causes an even bigger drop that just isn't financially viable.
"We don't have too many memberships through the winter period. The cost of running a facility for a couple of people isn't very economic," he said.
The pool will also undergo some essential maintenance work, such as asset renewal work including the repair of expansion joints and tiling around the pool.
"It give us some time to do some urgent repairs that need to be completed so it has worked out well, there's a little bit of work that Council has committed funding to," Mr Brown said.
"We will be repairing some tiles inside the pool, and going to put some guards across the ends of the pool – it's coming to that age and the tiles have started to break off."
Mr Brown confirmed there have been no further discussions about Penrith Swimming Centre being closed over future winter periods, and at this stage, it's just this winter.
If you have any concerns or would like to put your membership on hold, please call 4721 3625 or email [email protected]
– Dale Drinkwater