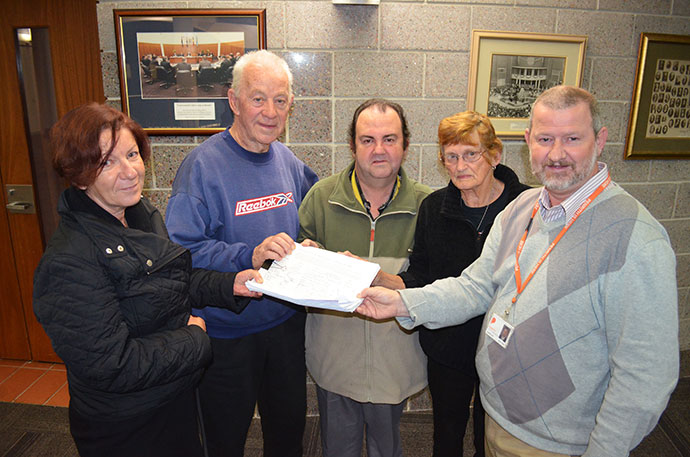 Penrith Councillor John Thain is leading a 2500-strong army who have petitioned against the complete closure of the Cranebrook Village Shopping Centre while it is being redeveloped.
The Weekender previously revealed the developers of the Cranebrook Village Shopping Centre upgrade had changed their minds against a staged redevelopment as outlined in their Development Application (DA) to Penrith City Council.
In a Council meeting on Monday, Cr Thain presented the signatures of around 2500 people who fear a complete redevelopment of the centre means they will lose services for longer than necessary.
"2500 citizens are concerned they won't have access to the basic necessities of life," he said.
"I would like [the petition] to be passed on to the developer, so he knows the residents of Cranebrook are not happy."
The petition included signatures from residents of surrounding suburbs, who wrote the decision to demolish the whole centre at once is "unfair and unjust" and is "too long without shops".
"What they're calling for is that the developer go back to what was originally proposed and that was a staged development," Cr Thain said.
The approved DA was to undertake the development in two stages, one stage adding a Woolworths in the current car park and, when that was done, to demolish the specialty stores as stage two.
The developer, AusPacific Property Group, previously said because Cranebrook IGA decided to leave earlier, the whole project, including stage two, could be done at once, shortening construction time to 44 weeks instead of two years.
The concern is that locals will have no services at all for 44 weeks, instead of limited services for two years.
AusPacific had previously indicated they intend on running a bus service between Cranebrook and Jordan Springs Shopping Centre for locals.
An exact closing date for the centre is not known.
– Dale Drinkwater