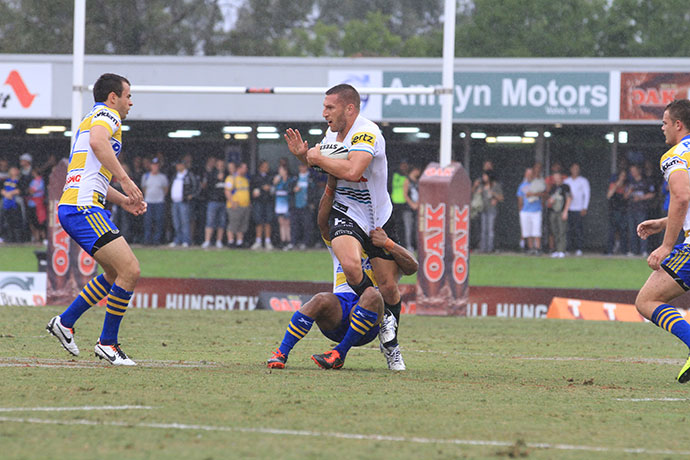 Panthers star and New Zealand international Lewis Brown says his number one priority is to remain at Penrith beyond this season, but only time will tell if he gets his wish.
In recent weeks the 28-year-old has been linked with a number of clubs, including the Wests Tigers, who could afford his services for next year and beyond.
But Brown, a Kiwi incumbent, has quashed rumours that he's engaged with any other clubs besides the Panthers.
"There have been a few rumours I'm going places but I haven't spoken to any other clubs. Only my manager and I have been talking," Brown told Extra Time.
"Obviously I'd love to stay at the club but apparently there's some salary cap issues.
"Well see what happens over the next month or so and see if we can work something out.
If not, I'll have to sort something else out but obviously my first intention is to stay here."
Extra Time understands that Brown is after a significant pay rise with Panthers yet to come to the table with an offer.
If Panthers manage to free up some cash by releasing players early from their contracts, it could pave the way for Brown to remain a Panther into the future.
"We've spoken and they know I want to stay here," Brown said.
"I've just got to let my footy do the talking. The team comes first and I'm a team man."
Meanwhile, Brown says he's happy to be back on the field after being sidelined for more than a month with rib cartilage damage.
When Brown made his return during Penrith's clash against the Sharks, coach Ivan Cleary selected him as captain and he didn't disappoint – scoring himself man of the match honours.
"I've played a fair few games in the NRL and you've got to be a leader. Having the captain next to your name makes you want to lead and I'm enjoying it," he said.
– Nathan Taylor