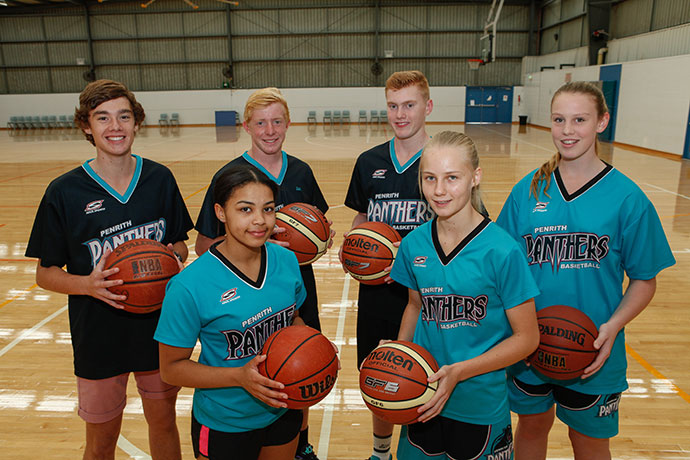 Basketball in Penrith has never been brighter following the news that a whopping seven local juniors will represent NSW at the upcoming Australian Junior Championships in Tasmania this July.
Four girls including Chloe Bloom, Meg Jefferson, Binta Salawu and Olivia Schneider will represent the NSW Metropolitan U16 girls team, while Lachlan Charlton, Zac Cini and Daniel Goldrick will suit up for the NSW Metropolitan U16 boys team.
In further good news, fellow locals Jasper Rentoy and Tatiana Beaumont have been announced as reserves for their respective sides.
"This is an amazing feat for our Association and the local area to have one third of the NSW teams coming from Penrith Basketball," Association Manager, Leonie Moore said.
15-year-old Lachlan Charlton from Jamisontown revealed it was his off-season ambition to make his first ever State representative team this year.
"It was great to get selected. It's what I wanted all year and was one of my goals, I'm so excited," he said.
"I worked very hard on my fitness and shooting to get in this year but it's definitely a surprise to make it."
Fellow 15-year-old and first time NSW rep Binta Salawu was equally as proud to make the side.
"It was good to get named as I was working very hard to make the proper side," she said.
"I was somewhat disappointed being a reserve last year but it made me want it even more."
The Cambridge Park resident, who has been playing basketball for seven years, puts Penrith's State representative success down to the highly regarded coaches in the local system.
"We have really good coaches here and they've developed us really well," Binta said.
"We have a pretty strong age group throughout the entire Association," Lachlan added.
The pair hope to continue to make representative teams for many years to come and would both one day love to don the green and gold and represent Australia.
– Nathan Taylor