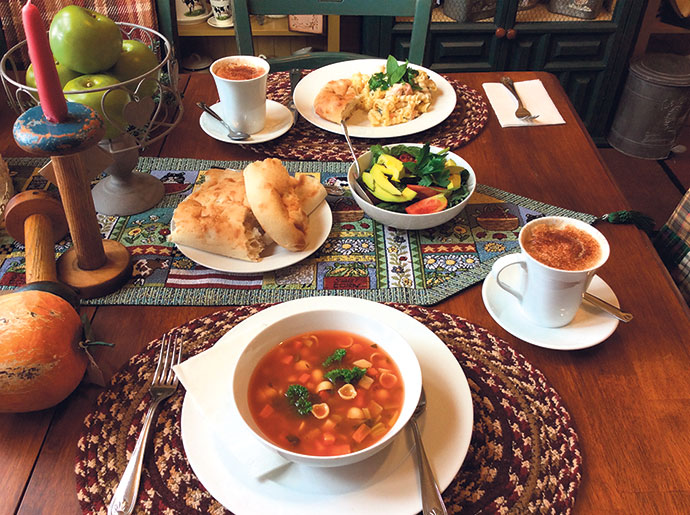 For over a decade the heritage building, which is now home to Rick Rutherford's Country in Lawson, was the site of a much loved local café.
12 months ago, Rick Rutherford's Country added the first stage of the business' reinstatement of food serving with the establishment of Nessie's Daffodil Tearoom.
Offering a delicious selection of wartime-inspired cakes and slices as well as Devonshire teas and a mini High Tea menu, Nessie's Tearoom has proved to be a phenomenal success.
Now, one year on, Rick Rutherford's Country has launched the next stage of its 'food dimension' with the re-establishment of Badgery's Heritage Café, which is located within the renowned heritage country store.
From Thursday, April 9, Rick Rutherford's Country will offer delightful luncheon fare – simple and wholesome lunchtime food – at a price that will make everyone very happy.
So put it in the diary and prepare for a trip up the Blue Mountains after April 9.
Rick Rutherford's Country is located at 3 Badgery Crescent, Lawson.
Nessie's Daffodil Tearoom and Badgery's Heritage Café is open 10am to 4pm daily.