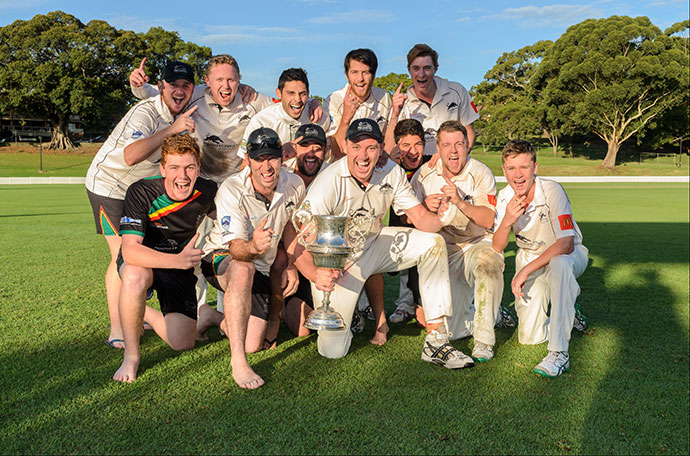 After not winning a title for more than a decade, the Penrith Cricket Club have now gone back-to-back after their Fourth Grade side defeated Sydney in a Grand Final thriller last weekend.
Featuring players from the premiership-winning Fifth Grade side from the previous season, Penrith's Fourth Grade team pulled out a monumental effort to defeat Sydney in a rain-affected two day match.
After Saturday's play was called off due to torrential rain at Drummoyne Oval, Penrith and Sydney were finally able to get their Grand Final underway on Sunday morning.
Due to the weather the previous day, match officials were forced to reduce the decider to 104 overs with Sydney winning the toss and choosing to bat first.
Speaking with the Weekender, Penrith wicket keeper Tyran Liddiard described the incredible chain of events his side had to endure to eventually come out on top.
"Sydney have been unbelievable all year and haven't been bowled out, to my knowledge, so we were hoping to do our best and give it our all," the 17-year-old said.
"We took a few early wickets and then Sydney built a bit of a partnership before we started to get wickets again. We got them to 8/99 before they started heating up once more.
"Our captain, Glenn Venables, was bowling at the time and ended up splitting the webbing on his hand and had to be rushed to hospital mid-game."
With their captain missing for an undetermined period of time, Penrith were forced to send in their 12th man Nathan Maskell to help with the fielding.
Excellent bowling from Ed Brown and Taran Finemore saw Sydney bowled for 151 runs after 71.5 overs.
With Penrith needing 152 runs off the day's remaining 32 overs for victory, they were well and truly under the pump, especially with their captain nowhere to be seen.
"Our captain still wasn't back but we were holding our own and were in a great position," Liddiard said.
"After losing a few wickets, I was next in to bat. As I was sitting there, shaking like a leaf with nerves, I see our captain running through the car park ready to play again."
Fortunately for Penrith they didn't need any more batters as Peter Gregersen and Ed Brown reached Sydney's target to take out the 2014/15 premiership with just seven balls remaining.
"It's the best feeling of my life to win two in a row, especially under those circumstances," Liddiard said.
– Nathan Taylor