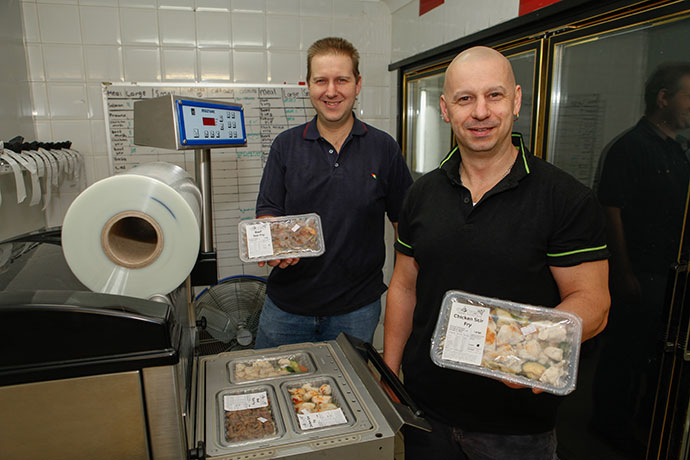 It's the fast food revolution being spearheaded right here in the local area.
A growing trend in the food industry, pre-packaged meals are changing the way people think of fast food – and it may just be a key in solving western Sydney's obesity crisis.
Pre-packaged meals have come a long way from the classic TV dinner.
Andre Froemel from Stack Up Foods in Glenmore Park said it's all about the new way in which food is being prepared and packaged.
"The fast food industry is changing and I think this adds a new meaning to the fast food concept," he said.
"I eat the food myself because it is so healthy and convenient."
Mr Froemel's meals take just three minutes in the microwave to heat up before they are ready to be eaten.
An idea that started from being overweight himself, Mr Froemel created Stack Up Foods in Glenmore Park to gain a healthier lifestyle.
"I love the food myself and then on top of that the comments from customers and Facebook followers has been amazing," he said.
The store has over 450 likes on Facebook with people describing the food as 'nutritious and delicious' and 'great healthy affordable meals'.
Another food store to follow in the trend and introduce packaged meals is Nutrition Station in North Penrith with their NU Meals concept.
Different types of meat, proteins and veggies are all available in a variety of meal concepts both at Stack Up Foods and Nutrition Station.
– Jade Aliprandi