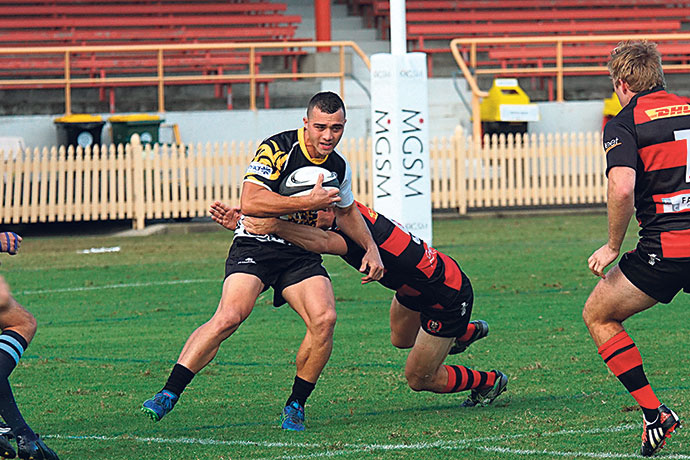 Penrith Emus coach Sateki Tu'ipulotu says he'll meet with NSW Rugby officials soon to discuss a fairer schedule for the struggling club from next year.
The Emus have had a rough start to the season, playing and ultimately getting blown away by some of the competition's heavyweight teams in the opening four rounds.
Over the first month of the season, Penrith have played some of the league's strongest clubs and averaged a woeful 4.5 points for and a diabolical 68 points against.
The Emus won't play a side in the bottom half of the competition until West Harbour, who sit in 10th, in three weeks time.
"We probably need to take a look at the draw for next year because it's not just affecting the first grade boys but it's also affecting our Colts teams," Tu'ipulotu said.
"What NSW Rugby have to understand is for these players to stay in the game of rugby, they need to play against teams in the bottom six early to build their confidence.
"At the moment, they are getting the confidence knocked out of them in the first four or five weeks, which isn't good."
Tu'ipulotu hopes to meet with officials to discuss his concerns in the next two months.
Meanwhile, the Emus have lost their fourth game of the season, going down to Northern Suburbs 66-7.
Despite the all too familiar scoreline, Tu'ipulotu said his side were much improved against Norths and even had the scores as tight as 14-7 after 25 minutes.
"It was a better effort than the previous week. We didn't lose because of missed tackles, it was because of field position and ball retention. It was a major improvement on last week," he said.
– Nathan Taylor