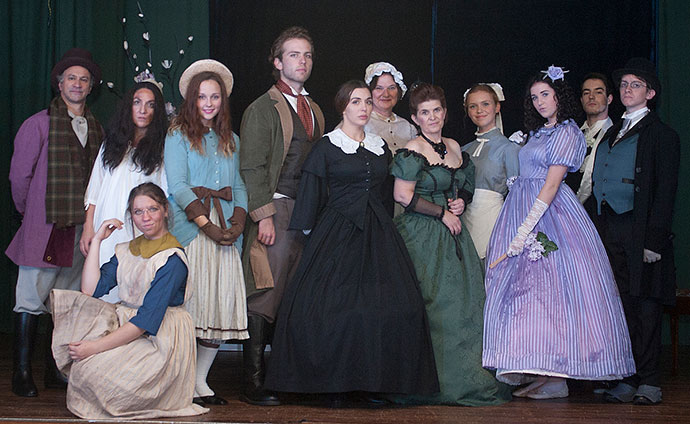 Local theatre group Ruby Productions will be bringing Charlotte Bronte's classic novel 'Jane Eyre' to the stage this May.
'Jane Eyre' follows the trials of a young English woman who is raised by her cruel, wealthy aunt Mrs Reed.
After surviving a childhood in an abusive household Jane becomes the governess of Thornfield Hall and falls in love with Rochester, the older aristocrat owner.
As is the case with most love stories the couple must face numerous obstacles and dramatic events in their quest to be together.
The production was adapted by Constance Cox and is directed by Anthony Brown. This period drama will be brought to life on stage with costume design by Leone Sharp and set design by Steve Donelan.
This is a great opportunity to support local theatre while enjoying the classic Bronte love story.
Jane Eyre will be on at John Lees Centre on Saturday, May 9, 16 and 23 at 2pm and 8pm. Tickets are $20-$25. To purchase tickets visit www.trybooking.com/109981 or call 4735 5422. For more information visit www.rubyproductions.com.au.
– Kate Reid