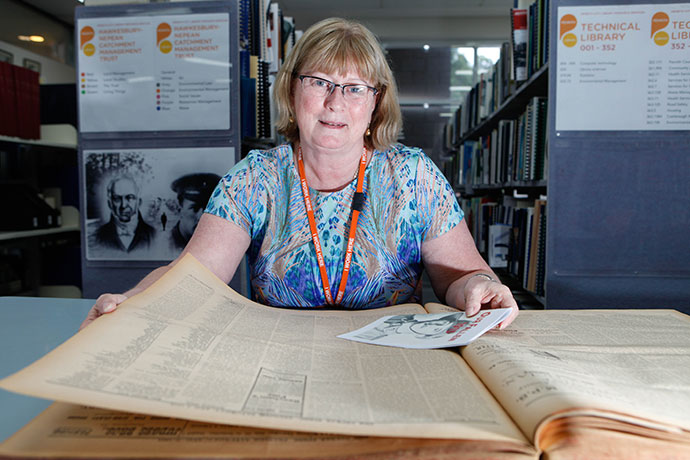 There couldn't be a person more passionate and excited about a history project than Penrith City Library's historical archives buff Lorraine Stacker.
Mrs Stacker is travelling half way across the world to finish a project she started in 2008 – to photograph the Gallipoli graves of local men who lost their lives in 1915 and turn it into a book.
Mrs Stacker almost completed the task in 2008, capturing 15 of the 17 known men who died in battle on the incredible Turkish coastline.
On her first trip, she visited Shrapnel Valley, Lone Pine and Skew Bridge.
"We only had a certain amount of time, and we were able to get around to some cemeteries, but there were a few others that I missed," she said.
"Especially graves at Lone Pine because there was so many people who were there.
"One guy is buried at Hill 60 cemetery and we never got to Hill 60. They're all over the place."
Mrs Stacker is heading to Egypt at the start of her trip where another three men are resting, but said she doesn't think anyone else will want to go to the cemetery there.
"I am going to Cairo (on a tourist trip), but I just don't know if they're going to take us to the cemetery," she giggled.
"They might take us to the pyramids instead! I'll go 'no, can we just go to the cemetery?'."
Mrs Stacker is extremely excited to pursue such a project, and urges anyone else heading to international grave sites to take photos of the local men's resting places for her archive.
"It's not just Gallipoli, it's any of our local guys who are buried overseas," she said.
"For example, there is one of our fellows, he is buried in Baghdad. But it's just as important for someone to go there and acknowledge they are remembered."
She even has her daughter on the task to take photos of the fallen soldiers when she takes her students to France's Villers-Bretonneux on a school trip.
Mrs Stacker will be in Gallipoli on April 25 for their ANZAC ceremony, and said to be there on that day is very important to her and her trip.
"It's so peaceful there now, it's just amazing that you would think there was the futility of fighting over land like that," she said.
– Dale Drinkwater