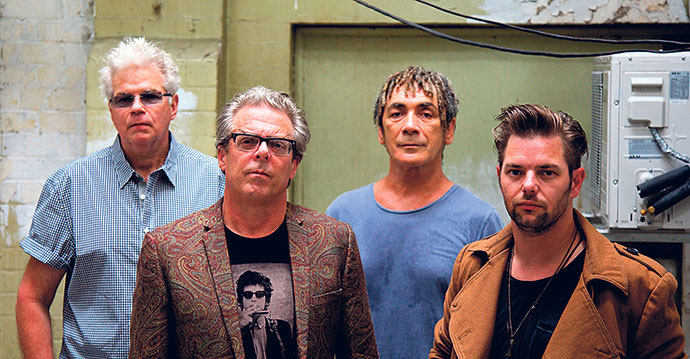 For iconic rockers Dragon the release of their acclaimed 1980's album 'Body and the Beat' marked a turning point in their music career, one which saw the band exploring new sounds.
"It allowed the band to reinvent itself with a different sort of music," said founding member and bassist Todd Hunter.
"Which was really valuable because it meant we could play to different crowds in the 80's, completely different crowds to 70's crowds."
To celebrate the 30th anniversary of the album's release, Dragon will be playing 'Body and the Beat' in its entirety during their upcoming tour which will be heading to Wentworthville Leagues Club.
While Dragon are clearly happy to celebrate the success of past albums, they're also committed to releasing new music rather than relying solely on a back catalogue which includes hit songs 'April Sun in Cuba' and 'Are You Old Enough?'.
The current lineup has released several new albums and EP's since the band's reformation in 2006 and are currently working on their latest album which is expected to be released mid-2015.
"It's pretty punky at the moment," Todd said of the new material.
"What we're doing is just recording everything into the microphone of laptops and iPhones and it sounds great."
When speaking to the very energetic Todd it's clear that the accomplished musician still has plenty of passion for what he does.
"As a gentleman of advanced years you can travel all day, get on stage feeling pretty average, and by the end of an hour and a half or two hours you just feel fantastic," he said.
"It's a very rejuvenating thing."
The Weekender has two double passes to see Dragon at Wentworthville Leagues Club on Saturday, April 18 to give away. For your chance to win, email the code word 'DRAGON' to [email protected] with your name and contact details. Entries close Wednesday, March 25. Authorised under NSW Permit Number LTPM/15/00066. Terms and conditions at www.westernweekender.com.au or Weekender reception.