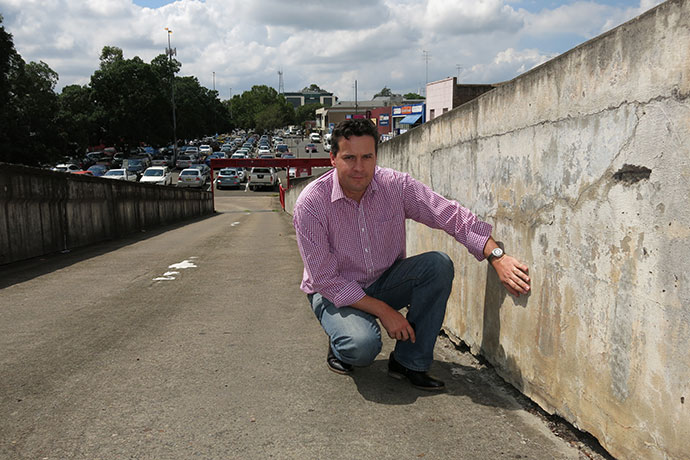 The two car park ramps in Allen Place car park in the Penrith CBD have fallen victim to 'concrete cancer', forcing Penrith Council to close them and displace over 80 regular car park users.
It is set to put even further pressure on Penrith's strained CBD parking options.
The concrete ramps have a 40 to 60 year life expectancy and having reached the lower limit of 40 years, Council carried out testing to determine the safety of the structures.
In a move to keep the community safe, Council has decided to close the ramps indefinitely from Monday, March 16, and have not yet decided whether a rebuild is on the cards.
"The ramps have been monitored for quite some time – the cracking that is visible and some of the faults have been under observation," said Council Design and Projects Manager, Michael Jackson.
"Carbonisation, essentially concrete cancer, has been occurring and it has reached a tipping point where it is no longer able to be propped and maintained,"
The ramps are the only access points to 80 free car park spaces and an additional number of paid parking spaces, which are inside the upper level of the Trade Secret building.
Council is planning on opening a temporary car park at Woodriff Gardens but acknowledges that it is more than a kilometre away from the spaces that will be lost.
Council is expecting the demolition to take place in a matter of months.
– Katherine Tweed