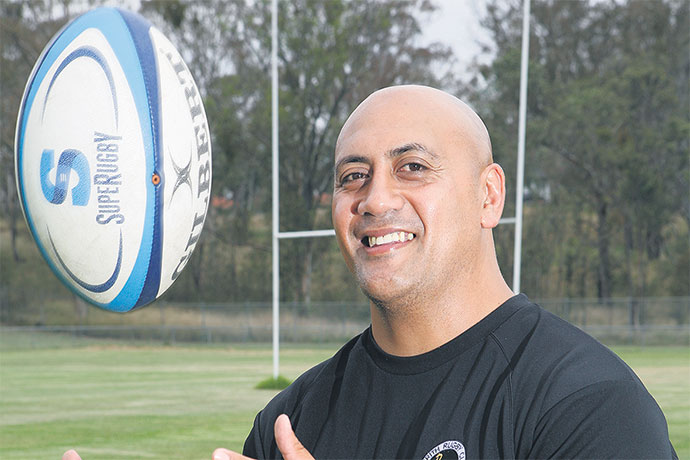 If last Saturday afternoon's opening round result is anything to by, it could be another rough old year for the Penrith Emus in the Shute Shield competition.
The Emus, who celebrate their 50th anniversary this year, were hammered 62-5 during last weekend's season opener against Sydney University at Nepean Rugby Park.
The Emus enjoyed one of their better seasons last year, winning two games, which was a huge improvement on their winless 2013 season.
However all the foundations that were built last season were torn down during the off-season after a whopping 16 top flight players left the club to pursue opportunities elsewhere.
Penrith Emus coach Sateki Tu'ipulotu said he was disappointed to lose so many players and start from scratch again.
"It's a shame… It wasn't my decision [for them to go]. A lot of these decisions that were made were made on their own accord. It's just not fair that players use our club as leverage to get to the next level," he said.
"To build a team you need players to stay at the club for at least two years minimum so you can build on what you did the previous year."
Tu'ipulotu believes more funding could've kept players in Penrith colours longer as opposed to moving on to richer Sydney clubs.
"Funding is the only way we are going to stop the rot. Money talks and everything else walks," he said.
Following the mass exodus, the Emus did manage to sign some players of their own including Eastwood's Jason Havea, New Zealander Phoenix Paeu, Warringah's Kevin Palavi-Fiu and Parramatta's Johnny Poe.
Tu'ipulotu said other players to make up the Emus Shute Shield squad were mainly rookies.
"Much of these new guys to play on the weekend haven't tasted Shute Shield before, for many it was their first game," he said.
"In a good way, at least these players know where they should be at after playing Sydney Uni. Hopefully the players will learn from it."
This Saturday afternoon the Penrith Emus will hit the road to take on third-placed Manly at Wakehurst Rugby Park.
– Nathan Taylor