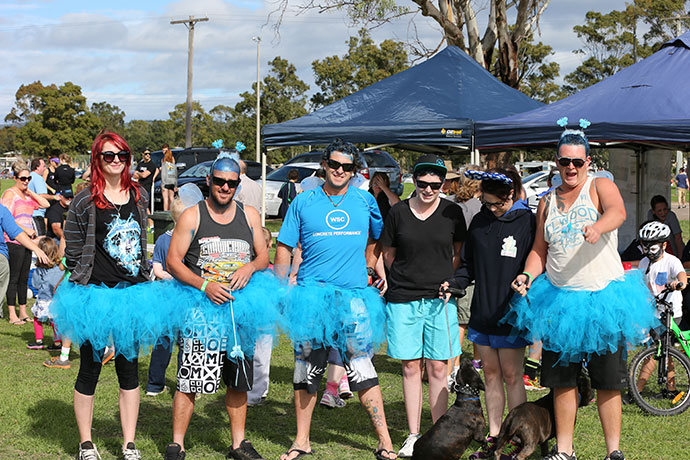 Jamison Park will come alive for the 2015 Fitness for Autism event on Sunday, April 12, as friends and families come together for a fun day out.
The free event organised by local Penrith charities The Luke Priddis Foundation and Little by Little Inc., aims to raise money and awareness for those suffering Autism Spectrum Disorders.
The Luke Priddis Foundation's General Manager, Tamara Van Antwerpen, said the event is more than just a great opportunity to raise funds for places like Kurrambee School.
"It will also give our families who have children on the Autism spectrum an opportunity to come out in the community in a safe and non-judgmental space," she said.
"We've organised the event at the same time as other Sunday events such as soccer to raise a higher awareness of the Autism spectrum."
The fun day involves a 10 kilometre charity walk or run, and participants are required to check in from 9am at the corner of Racecourse Road and Batt Street.
To contribute to the cause, the run will cost an individual $20 to participate in, a family of four $50, a family of five $60 and a family of six $70.
"For the cost of joining the walk there is a free sausage sizzle and ride on the Cup and Saucer, or if you're not participating in the walk you can purchase a wristband for $5 to get the same," Mrs Van Antwerpen said.
Grab a sausage sizzle and a drink while you're there, let the kids play on the jumping castle and get their face painted before letting loose on the inflatable playground.
Don't miss appearances from the Lollipops Playland and AMF Bowling mascots, the Penrith Panthers cheer girls and join in on free fitness activities from the local gyms.
Mr Van Antwerpen said sponsor Councillor Jim Aitken has been a valuable part of the event every year, and pulls the trigger for everyone to start the charity walk.
Cr Aitken has a personal connection to the event, and has been sponsoring the cause since the birth of his 39-year-old daughter who is on the Autism spectrum.
Organisers are urging participants to register before the event via email to [email protected] or [email protected] to receive their own Luke Priddis bucket hat.
– Dale Drinkwater