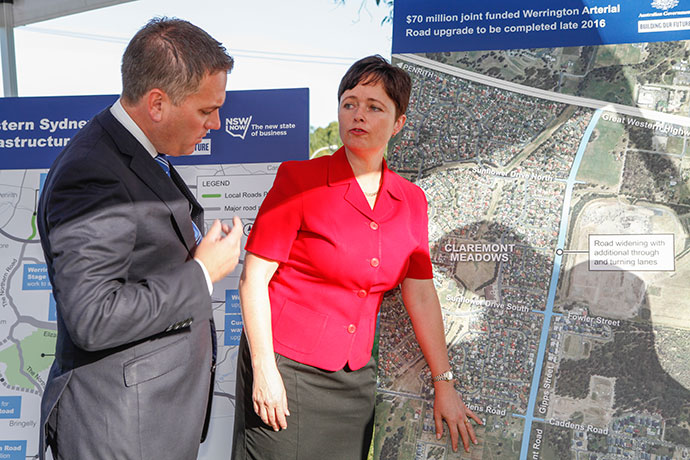 The Werrington Arterial Road will begin construction within weeks amid a joint announcement by the State and Federal Governments at Claremont Meadows this morning.
Assistant Minister for Infrastructure and Regional Development, Jamie Briggs made the announcement, joined by Federal Member for Lindsay, Fiona Scott and State Mulgoa MP Tanya Davies.
Stage one of the project will be undertaken by western Sydney company, Burton Contractors Pty Ltd, a family business that Mr Briggs said will utilise local contractors.
"It's another terrific element of the package we've put together with the NSW Government that so much additional work is going to local people, creating local jobs, ensuring a stronger western Sydney for the future," he said.
Mr Briggs said the $70 million commitment made last year will service growth in the area and support the establishment of a second airport in Sydney.
"The Werrington Arterial Road Stage 1 forms part of our $3.6 billion Western Sydney Infrastructure Plan and will deliver a stronger road network for for a region that is expected to grow from two million to three million people int he next 20 years," he said.
Stage one upgrade of the arterial road will include dual carriageways between the M4 and the Great Western Highway, with two M4 ramps accommodating traffic coming to and from the east.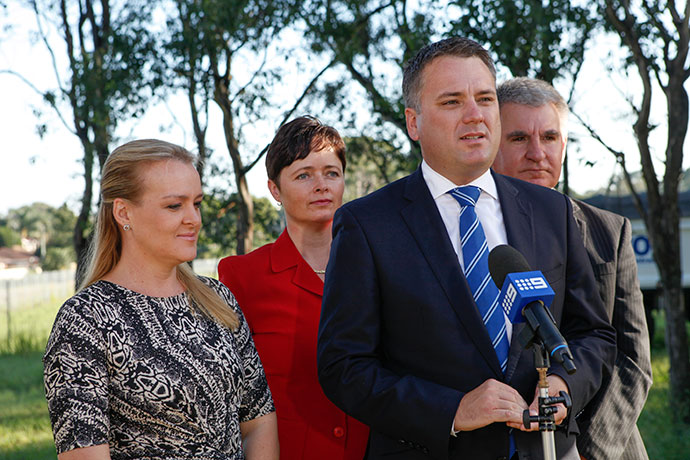 Federal Member for Lindsay insists this project's aim is to relieve the pressure of traffic eastbound from Claremont Meadows and to connect the M4 to the Werrington Business Park and into the Dunheved Business Park.
"This part of Sydney has a jobs deficit anywhere between 180,000 and 220,000 jobs. Two thirds of this work force have to commute every day, so for Penrith alone it's estimates within the vicinity of 65,000 people have to commute, mainly by road," she said.
"The Penrith Business Alliance estimates that these two business parks each will contribute 6,000 jobs to this part of western Sydney."
Tanya Davies said the announcement is a dream come true for western Sydney families, and the project will be immediately beneficial to the region.
The project is expected to be completed by late 2016.