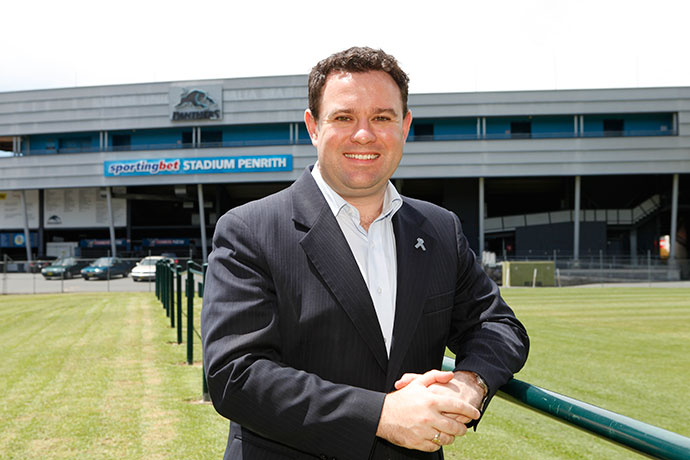 Penrith is set to know before the March 28 election if it will be the home of a major new sports stadium.
The area is said to be the frontrunner for the new stadium, which would be the new home of the Penrith Panthers NRL team and open up the door for other sporting franchises.
The 35,000-seat venue would most likely be built on the current Penrith Stadium site if Penrith was to be named as the location.
"The State Infrastructure Strategy clearly highlights the need for reform in our stadium network and highlights an east, a centre and a west precinct for stadiums and that is consistent with the Stadia Strategy," said Sports Minister and State Penrith MP, Stuart Ayres.
"We're working through that and most importantly for the first time in a very long time, we have the funds to deliver it."
The State Government is to invest in upgrades to Allianz Stadium in the city and will decide between ANZ Stadium and Parramatta Stadium in terms of a major upgrade.
That means a decision on a new stadium in western Sydney does not come down to a battle between Penrith and Parramatta like many had anticipated.
"We've got question marks over what we do with Sydney Olympic Park and ANZ versus Parramatta, and then in greater western Sydney it's about growth opportunities," Mr Ayres said.
"So as our population grows and other infrastructure items like the airport come into our sphere of influence, we've got to make sure that we've got sporting assets that cater to all of our population."
Mr Ayres gave the first real indication that announcements would be made as part of the election campaign.
"We're working through the Stadia Policy right now – we're hopeful of making announcements before the election,"
he said.
If Penrith was to win the battle, it would almost certainly guarantee Mr Ayres retains his seat at the election and would most likely give a significant boost to other local Liberal candidates including Bernard Bratusa in Londonderry, who is facing significant competition from Labor's Prue Car.
Mr Ayres said new stadiums were needed to ensure the longevity of local sporting franchises.
"If we really want our NRL, soccer and rugby union clubs to succeed, we've got to create stadiums that their businesses can grow in," he said.
"The suburban football ground doesn't provide all of the resources that even mum and dads want – it's just not about corporates and the big end of town… the experience has to be worth putting your hand in your pocket and spending money out of your pay cheque."
Panthers Group CEO Warren Wilson said that while no official conversations had begun with the State Government, he remained confident that Penrith was the frontrunner.
"We're very hopeful and still reasonably confident that Penrith will be the location," he said.
"We're doing everything we can to make that the case."