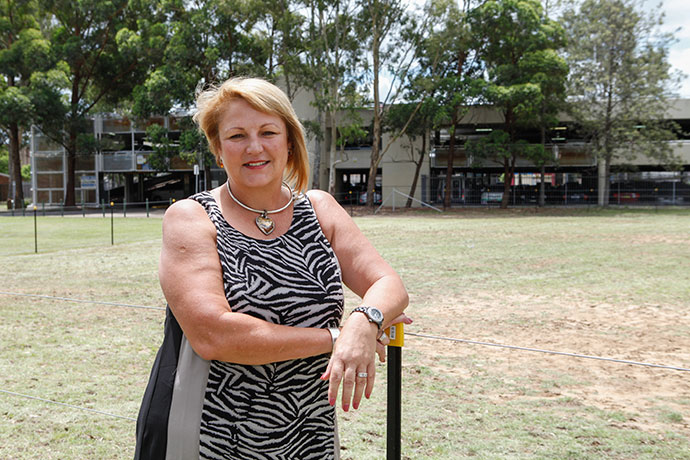 Locals will be able to come together as a community and watch movies, sporting events and ceremonies for free after Penrith Council identified several locations for potential 'live' sites.
Seven sites were nominated including Regatta Park in Emu Plains and Judges Park in Penrith, to provide the city with an opportunity to watch iconic events and movies on a big outdoor screen.
The success of Parramatta's early morning live screening of the Western Sydney Wanderers match in the Asian Champions League Final prompted Council to enable Penrith to do the same, allowing locals to gather and celebrate together in a public space.
Councillor Tricia Hitchen initially requested the report to nominate potential sites in November last year.
"I was disappointed that we didn't have anything for the Wanderers because I think that was a big chance for Penrith to get on board," she said.
Cr Hitchen insists there's enough facilities at Judges Park "to do something amazing" now Council has approved permanent power for the site.
"I really want it done before ANZAC Day, have it ready for the Gallipoli ceremony, to mark 100 years. Having a big screen for ANZAC Day would be amazing and I think Penrith deserves that," she said.
"Once you've got power, you've already got toilets and the car park, and surely we could organise some coffee carts up there for early in the morning."
Council expects to hold events such as Cinema in the Park, Carols by Candlelight, NRL and A-League grand finals, Gallipoli centenary services and the Olympics with pre-show entertainment such as bands or face-painting for children.
Cr Hitchen believes Judges Park could even be a permanent 'live' site due to its central location, but also said a developed Nepean River site could come into consideration.
"Judges Park is central but we've got this big $10 million master plan where we are going to build on the river, with restaurants and cafes," she said.
The 'live' site will have a trial run on Saturday, February 21 at Regatta Park with a screening of the movie 'Madagascar 3' from 8pm.
Depending on its success, Council will then consider future 'live' sites events.