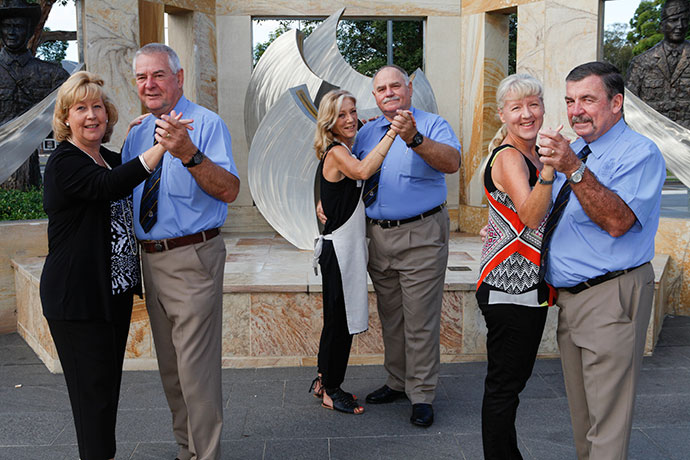 With the centenary of ANZAC quickly approaching, preparations for Penrith's Dawn Service are well underway.

To raise money to assist in preparations for the event, Penrith RSL Sub-Branch, with the help of Penrith CBD Corporation, is holding an ANZAC Dinner Dance, where local residents can dance the night away in remembrance.
The event is set to take place at St Marys Band Club on April 17, with tickets going on sale next week.
"We are holding this event for two reasons. Firstly, it's to celebrate the coming together of Australians for the remembrance of the 100th Anniversary of ANZAC and it is also to raise funds to go towards the equipment needed this year for the Dawn Service," said Penrith CBD Corporation CEO, Gai Hawthorn.
"We expect a good crowd this year. The past few years we have seen many locals, in fact there were around 4000 last year, attend the service at 5.45am for 6am and then go into the Penrith RSL for a free breakfast.
"With the centenary this year, we are expecting bigger crowds and want everyone to see the service on large screens. The costs is an extra budget expense for the Sub-Branch so we hope to raise funds on the night towards this."
There will be live entertainment by Little Pattie, who entertained troops during the Vietnam War; Nicki Gillis; Swing Katz, who will be giving swing dance demonstrations; and local swing band Big Swing Band, on the night as well as games and memorabilia.
The CBD Corporation, which has offered Penrith RSL Sub-Branch free assistance in this instance after deeming their cause a worthy one, is calling on local people to get involved.
The purchase of tickets will help to raise funds but the organisation is also looking for some event sponsors and for local businesses to donate raffle prizes.
The prizes will add to the two 50" TVs and four $250 vouchers donated by Penrith Homemaker Centre.
To offer assistance or purchase tickets, contact Gai Hawthorn at the Penrith CBD Corporation on 4722 5556.
Tickets cost $85 and include a two-course meal, drinks and entertainment.
Doors open at 6.30pm.