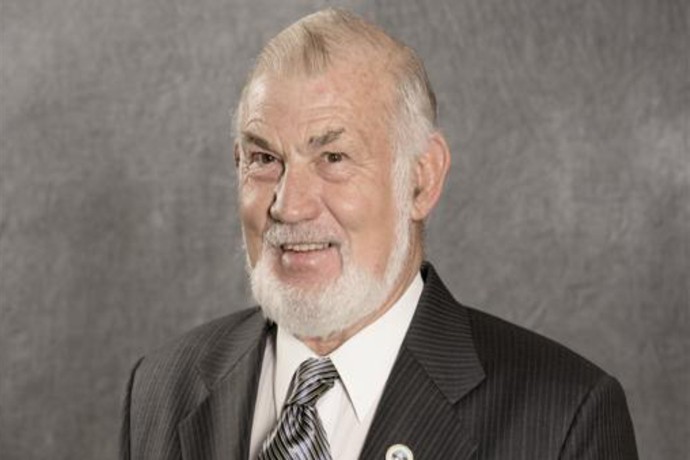 Three of Penrith's residents have today been nationally recognised as being exceptional Australians, with each awarded a Medal of the Order of Australia and a place on the Australia Day 2015 Honours List for their contribution to the country.

David Bentham OAM of Jordan Springs, Barbara Mitchell OAM of Emu Plains and Mark White OAM of St Clair have each been recognised for very different services, all equally as honourable.
The Governor-General and Chancellor of the Order of Australia, Sir Peter Cosgrove, congratulated and thanked the local recipients.
"We are fortunate as a community to have so many outstanding people willing to dedicate themselves to the betterment of our nation and it is only fitting that they have today been recognised through the Australian Honours system," he said.
"Today's recipients now join the company of more than 40,000 women and men whose actions have enriched our community and whose values we hold dear – professionalism, compassion, dedication, generosity, tolerance, and energetic ambition.
"On behalf of all Australians, I thank them for their contributions. They are a source of courage, support and inspiration, and we are a stronger, safer and more caring nation because of them."
For Mrs Mitchell, the honour of being awarded a Medal of the Order of Australia came in response to her long-term commitment to bettering the international community of Bangladesh, through humanitarian medical programs that she coordinates annually.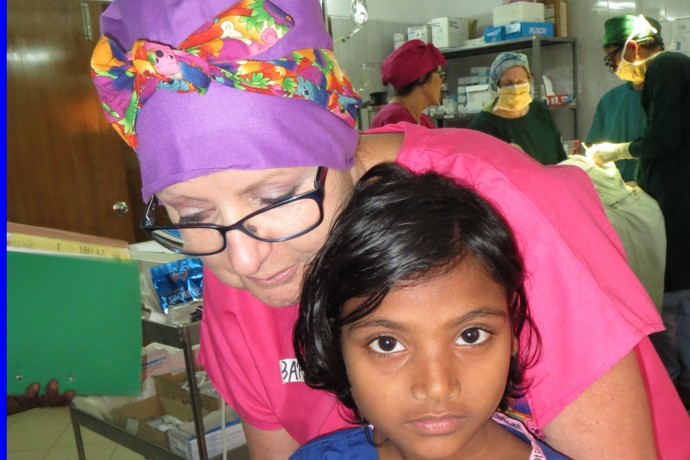 The Emu Plains resident has coordinated six trips to Bangladesh, four of which she has attended, where a team of doctors and nurses perform difficult surgical procedures on locals free of charge.
She has also founded the Emu Plains chapter of 'Days for Girls', which provides underprivileged girls in Bangladesh with reusable sanitary kits.
"There are so many people out there who do amazing things, I didn't think that I was that noteworthy. I am just doing this because I can; the people in Bangladesh, they need this stuff, they need our help," Mrs Mitchell said.
"I am totally blown away, never in my wildest dreams had I expected to be recognised in this way."
Also accepting the same honour is Museum of Fire CEO, Mr White, who was awarded for his service to Penrith through his work at the Museum.
The Museum of Fire charity serves the local community through education, the preservation of Australian fire history and recreation.
Mr White has been involved as a board member, a chairman and voluntary CEO for 40 years.
"I don't do it for accolades but sometimes it is nice to get a pat on the back for your efforts. The museum is special but it's not just because of me, I am just the one that holds the flag for the team. All the people who have contributed over the years deserve recognition too," he said.
Mr Bentham's commitment to the safety of the community, though his eight-year stint as a councillor on Hills Shire Council and his current role as a Director on the board of NRMA Motoring and Services, saw him awarded a Medal of the Order of Australia.
He is extremely proud to have been involved in the improvement of the safety procedures within the Hills Shire Council, which boasts one of the highest safety records across all shire councils.
"I am chuffed, and couldn't be more pleased to be honoured in this way," Mr Bentham said.
"There are many people who are good at what they are involved in, are diligent and leaders in their field and they are duly rewarded."
In total, there were 824 Australians recognised in the Australia Day 2015 Honour List and of those, 613 people received awards in the general division of the Order of Australia.
Anyone can nominate any Australian for an award in the Order of Australia by visiting www.gg.gov.au.