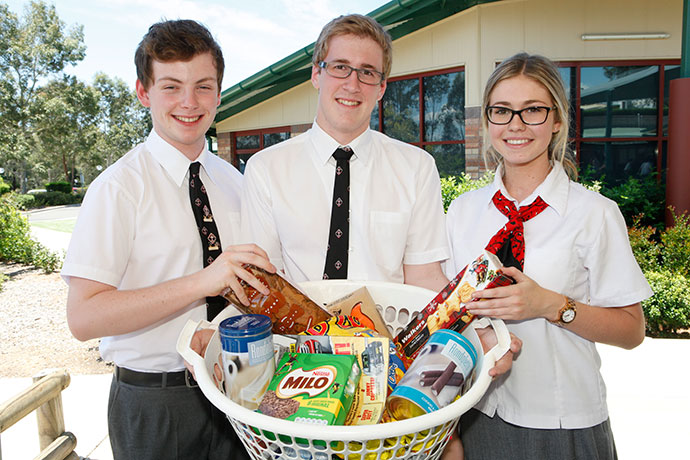 Many families struggling to make ends meet this Christmas will have food on the table and toys under the tree thanks to the selfless work of Penrith Anglican College students.

Every student in the school is encouraged to take part in Anglicare Sydney's Toys 'n' Tucker campaign, spending November collecting Christmas food and toys to be packed into hampers for families.
Each class and pastoral care group, from Kindergarten to Year 12, is given a basket to collect food and gifts.
"We liaise with the Anglicare Depot at Mt Druitt to find out what is needed and focus on those items. Usually the prep and junior school students are encouraged to bring food and toys related to their age group. In the senior school, we encourage students to bring in food and gift cards as teenagers love to receive those in the hampers," said event organiser, Alison Menzies.
"We also run a program in Year 11 and 12 where students can choose electives which they participate in for the term. One of these electives is Toys 'n' Tucker. The students help with advertising around the school, announcements on assemblies and organising baskets and leaflets for each class. They also go each fortnight to the Mt Druitt Depot to help pack the hampers. This is great as they get to see where all our contributions go and how much food and gifts are needed to support this venture."
Anglicare Sydney CEO, Grant Millard, said that despite the fact that Sydney is a wealthy city, there are still many people and families in desperate need.
"With a lack of affordable housing and high cost of living, many are finding it tough to keep a roof over their heads and put food on the table," he said.
"We are most encouraged by the care and generosity of people, like students from Penrith Anglican College."