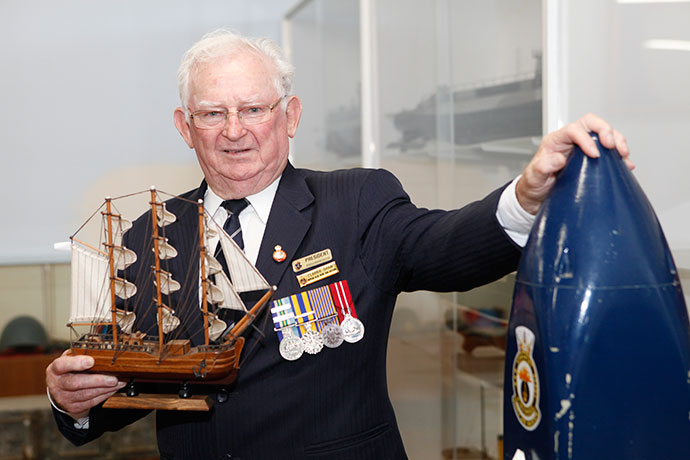 Australia's naval history is about to get much more accessible for the people of Penrith, with the official opening of the Nepean Naval Museum this weekend.

Located at 40-42 Bruce Neale Drive, Penrith, the museum is home to a collection of pieces from the country's past, including model ships, preserved uniforms, flags and even a watertight door from the HMAS Melbourne.
Clarrie Shaw, President of the Nepean Blue Mountains Naval Association of Australia branch, spent part of his 20-year career with the Royal Australian Navy on the Melbourne.
Mr Shaw said that the public's fascination with the navy and its history has not changed since his years of service and that is why the museum will be a great addition to the Penrith community.
"Back then when we would pull in to port on the HMAS Melbourne, we would allow the public to have a look inside the ship. We would open it up on a Saturday and Sunday and would see thousands of people come through," he said.
Mr Shaw believed it was important that the public appreciate the history of the Royal Australian Navy by having access to artefacts from its past.
"All the items that we have were donated from people's homes," he said.
"I am very passionate about preserving our history and with this display of interesting artefacts from the past, we can do that."
The Nepean Naval Museum officially opens this Saturday, December 6 from 10.30am.