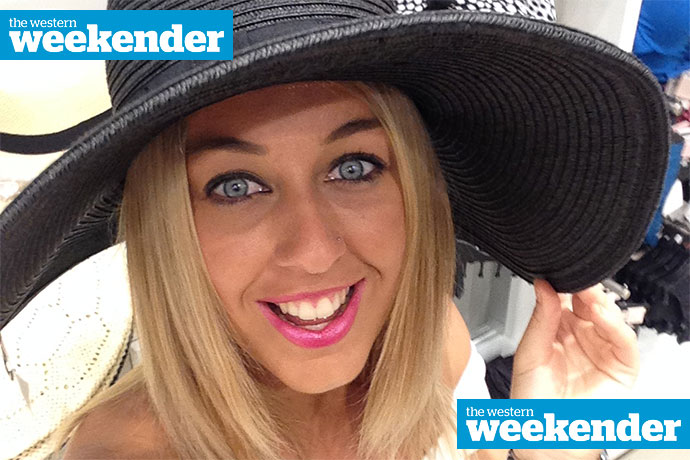 EXCLUSIVE: After a harrowing month locked away in a Chinese detention centre as the subject of drug trafficking suspicions, Penrith's Kalynda Davis is back home in the arms of her parents, who maintained her innocence from day one.
Speaking exclusively to the Western Weekender, dad Larry Davis shared the story of the 22-year-old's time as a detainee and the seemingly endless wait endured by all for her name to be cleared.
Ms Davis was never charged with a crime, but was simply the subject of a 30-day investigation by Chinese officials that revealed her innocence; the result her family knew was the only possibility.
"Her and I are close, as close as any father and daughter could be. I never once thought that she had done anything wrong," dad Larry told the Weekender on Wednesday.
"I knew she was so innocent. I prayed every night that the truth would come out, I prayed for the authorities, that it was dealt with in the way that it was dealt with, and our prayers were answered.
"We found out that she was being released on Friday (December 5) night. We cried and cried and cried and cried and I don't think I had more than four hours sleep after that until last night, when she was home safely."
Mr Davis flew out of Sydney on the morning of Saturday, December 6, for what he hoped was a short visit to the city of Guangzhou to bring home his youngest child.
"When I saw her for the first time, I just collapsed. She didn't know that I was coming either. She kept saying 'I'm sorry dad, I didn't do it, I didn't do it, I didn't do it'," he recalled.
"When we hit the tarmac in Sydney, we both just cried.
"She said that she can't understand how she can thank the people who saved her life but I said to her, 'no-one saved your life, you saved your life because of your actions, people just helped to get you back home'."
In early November, Mr Davis and his wife Jenny filed a missing person's report for Ms Davis, who it appeared had disappeared completely during an overseas trip.
Mr Davis revealed that his daughter initially made plans to visit only New Zealand, but that a late inclusion to the plan would see her fly to China for a short getaway beforehand.
It was expected that she would fly with friend Peter Gardiner from Sydney to China before returning after a couple of days to Sydney.
She was then going to continue her holiday in New Zealand.
But on November 10, Ms Davis' parents became concerned when they noticed that she had not accessed her Facebook account and police said that she never boarded her flight from China to Sydney.
But just days after the missing persons report was filed, on Wednesday, November 12, Mr and Mrs Davis were contacted with the horrifying news that she had been detained in China and was being investigated in relation to drug trafficking.
The investigation was to continue for 30 days, then the result would be forwarded to the prosecutors, which is where charges would be laid if there were any.
"She only had carry-on luggage, that's all she had and she was just approached by authorities and asked to come back to the office. Then she found out what was happening and was taken to the detention centre," Mr Davis said.
Ms Davis was not allowed to have contact with the outside world, was shackled and had her long, blonde hair cut in a short bob.
"It is like any detention centre, you have a small area to sleep and that's it. The way that the Chinese authorities treated and respected her was incredible. Although conditions were not the best, their treatment of her was very respectful," Mr Davis said.
Throughout her time in detention, her parents were left mostly in the dark.
"I don't know what I have been feeling this past month, it is like I have been brain-dead. Think of a parent's worst nightmare and multiply it by 10, that's what we went through. I know my daughter, I know my daughter – it was just my worst nightmare," Mr Davis said.
"I was worried that the worst would happen but I knew that she hadn't done anything wrong. You have to look and see what the worst case scenario is and for a drug offence you are looking at three things: 15 years [in prison], life or death. You only have to Google it to see.
"You have to have that in mind but at the same time I kept thinking that she would be released, I knew it was going to happen. It showed that what I knew of my daughter was true."
It was particularly tough when Ms Davis' birthday, which she shares with her parents' anniversary, came around on November 22.
But while their experience was like living in hell, the support of the local community and specifically, Solicitor Paul Blunt and Penrith Anglican College – where Ms Davis went to school – chaplain, George Statheos, was invaluable.
"[In the beginning] we never slept, we walked around aimlessly but with the support of others our outlook changed. We were in the depths of despair but we grew into a family of hope," Mr Davis said.
"In the month that we spent at home, the support from this Penrith community was absolutely incredible. I can't put into words how great this community is – the lengths they would go to for a friend, a community member, was incredible."
Ms Davis' travel partner, Mr Gardiner was also detained and remains in detention.