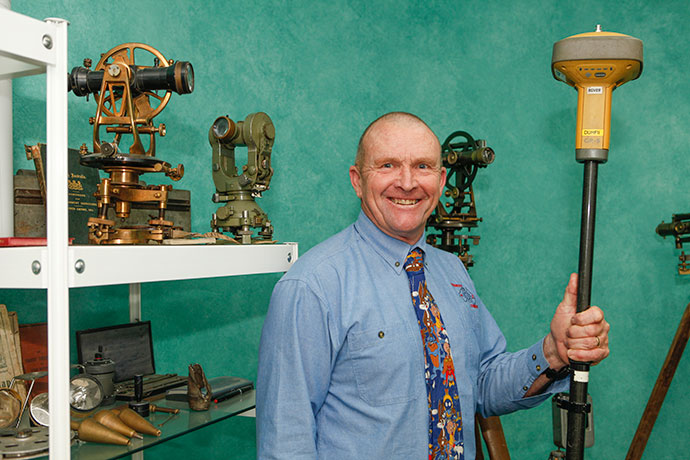 After 50 years dedicating himself to the same profession, the same company and never taking more than two weeks' sick leave, Robert 'Bob' Ward is leaving Freeburn Surveying.

On January 4, 1965, Bob raised his hand to join Peter Freeburn's business, regardless of his plans to be a policeman.
"In the last week of school the headmaster came in and asked if anybody were interested in survey drafting. I thought, yeah I could do that, so I came in and got the job," Mr Ward said.
Since Bob started, he has seen a great deal of change in both the city, and the profession.
"Penrith ended at Jamison Road, Northern Road, Mulgoa Road and High St," Mr Ward said.
"We've moved Panthers to where it is now, we've changed some of the legal processes in strata plans, we do an enormous amount of work on landfill sites, we designed roads and subdivisions.
"The variety and the change is what makes the job worthwhile. We used to have wires, and you'd have to allow for temperature, sag, slope, everything. Now you just press a button on an electronic GPS instrument."
Matthew Freeburn, who took over the company when Peter passed away in 2004, said Bob has been the backbone of the company and is sad to see him retire.
"His hard work ethic and loyalty to his employer is something that is very rarely found these days," Mr Freeburn said.
The job didn't come without its share of accidents though, as Bob dismissed a chainsaw injury while on a site.
"Oh it wasn't much. It was funny really, because when the skin stretched you could see everything. It was good as gold, there was no pain whatsoever, hospital stitched it up and we went back on the job," Mr Ward said.