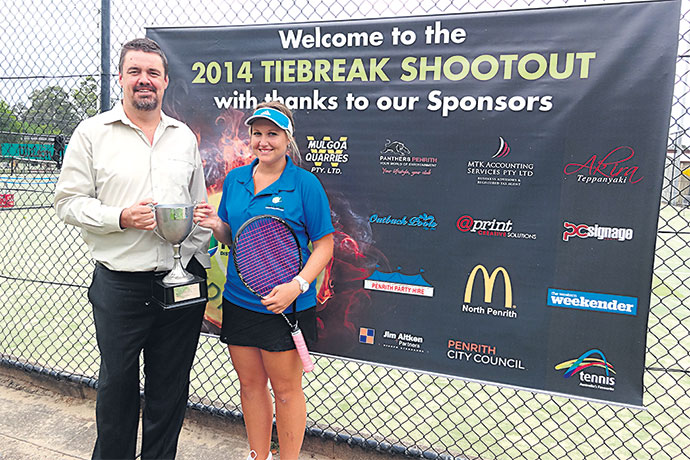 It's back for another year!

Penrith's Woodriff Gardens Tennis Centre will once again play host to the richest and hottest Australian Money Tournament (AMT) on Tennis Australia's 2014 calendar.
The 2014 Nepean Platinum and Tiebreak Shootout, which will begin next Friday, will offer a cool $24,000 in prize money and see some of the best players in the country competing including Penrith's own Jay Adrijic and Tahnee Edgecombe.
"The unique event will be a combination of a traditional tennis tournament, played over five days, with an exciting Tiebreak Shootout taking place on the Friday and Saturday evenings," Nepean Tennis CEO, Chris Woodland said.
"Saturday night will be quite a spectacle. There will be a Christmas party, free lessons and competitions for kids, a jukebox, fastest serve contests – all happening at the same time as the Shootout matches."
Special guests for the evening will include Australian Davis Cup captain Wally Masur, Penrith Mayor Ross Fowler, Federal MP Fiona Scott, Penrith Panthers NRL stars and even a special appearance by Santa Claus himself.
"Spectators of all ages are welcome to come along and join in on an evening of fun and great tennis," Woodland said.
"We want to show that the city of Penrith loves to support our sporting events and is deserving of first class tennis as a part of that fabric."
The Nepean Platinum AMT and Tiebreak Shootout runs from next Friday, November 28 until Tuesday, December 2. The Shootout Finals and Christmas party will take place on Saturday, November 29 from 6pm.