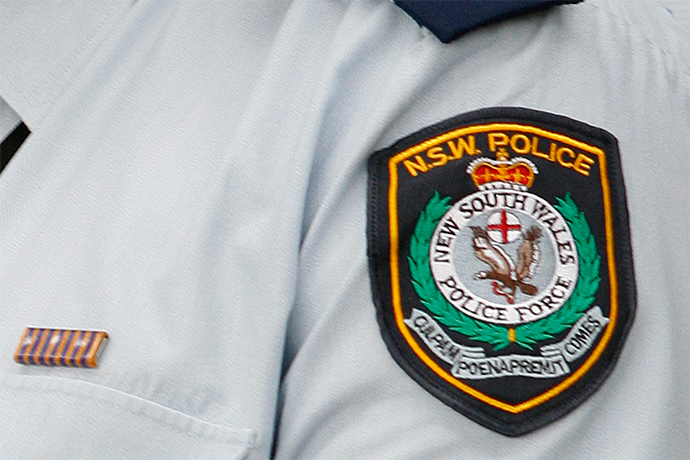 A school teacher from Sydney's west has been arrested and charged for child grooming offences committed over a social media network.

Earlier this month, detectives from the Sex Crimes Squad's Child Exploitation Internet Unit (CEIU) were made aware of the suspicious activities of a man who was allegedly using a social media platform to engage in sexually explicit conversations with two teenage girls – a 14-year-old and a 15-year-old.
Detectives made inquiries into the matter and yesterday they attended an independent school in Sydney's west, where they arrested a 28-year-old male teacher.
The school has not been named.
A search warrant was executed at the man's home – also in Sydney's west – and police seized a number of electronic items from the property.
Police did not name the suburb the man is from, but he was subsequently taken to Penrith Police Station where he was charged with two counts of using a carriage service to groom persons under 16 years for sexual activity.
Granted strict conditional bail, he is scheduled to appear in Penrith Local Court on December 10.
The Commander of the Sex Crimes Squad, Detective Superintendent Linda Howlett, encouraged any young people who felt they were being inappropriately spoken to on social media to contact police.
"We know for a fact that a number of sexual predators use social media platforms and apps to target and groom children," Detective Superintendent Howlett said.
"If you or someone you know has been approached by someone who is acting inappropriately online, please report the matter to police.
"We know you may be embarrassed or upset, but we will not judge you in any way, shape or form.
"Our priority is tracking down and arresting the predator, so that they cannot hurt you or anyone else."
Regular covert online investigations are conducted by the Child Exploitation Internet Unit and police in NSW work closely with their law enforcement colleagues interstate and overseas.