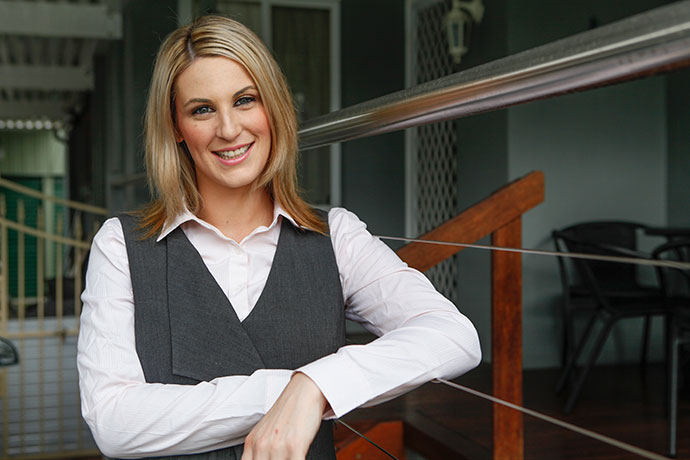 Katrina Keshishian was traumatised as a young 20-year-old after being gang raped, but has courageously put her story in the spotlight so that other rape victims might receive the justice they deserve.
In 2008, Ms Keshishian was enjoying a night out with her family at St Marys Leagues Club.
"I met a guy there and he offered to take me to a local club. I got in his car and I am a bit of a tom boy, so when his friends got in also it didn't really bother me that much, I never thought anything would occur," she told the Weekender.
"They took me to the river and it started to feel a little uncomfortable, so I thought I needed to give the guy what he wanted. We left the group and had sex. It was consensual.
"When we finished I opened my eyes and the two friends were standing behind him and he turned around and said, 'sharing's caring boys, get down here'."
She was then pinned as the men took turns raping her and was then dumped at a service station near the club.
"The service attendant saw how filthy I was and how upset I was so she called the police," Ms Keshishian recalled.
"The police took me to Nepean Hospital but I had to wait for six to eight hours for a specialist doctor to take samples of the DNA. It was awful."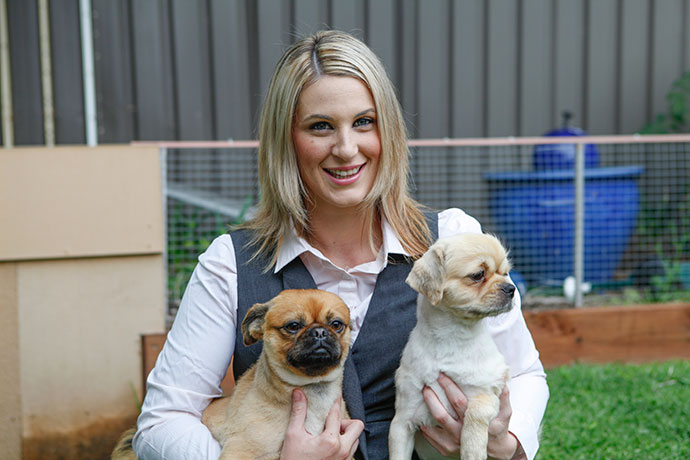 Mentally broken, Ms Keshishian did not have the strength to testify in court and so the charges against the men were dropped.
The then 20-year-old applied for victims' compensation but it was not until this year that it was finally approved, and substantially less than what she had been expecting.
"I filled out the compensation form in 2008 and forgot to tick one box. It had to be sent back and resubmitted and by that time it was 2009," she said.
"I was just broken and so my mum took over the claim for me and every time we called it was, 'we're waiting on paperwork'. It wasn't until 2011 that I was interviewed by a clinical psychologist about the incident for the claim.
"In her report she said that I definitely qualified for compensation but again, I was left waiting."
It wasn't until this year that Ms Keshishian received a letter saying her claim had been approved.
"The letter said that my compensation had been approved but that retrospective legislation had passed parliament in 2013 so that the maximum compensation had been reduced from $50,000 to $15,000," she said.
"At first I thought, 'at least I am getting something', but then I kept thinking about how unfair it was."
Psychological treatment can cost into the thousands of dollars.
"I decided to start a petition through Change.org and there's now more than 118,000 signatures," Ms Keshishian said.
"I'm no longer doing this for myself but for all the other victims out there who have now contacted me about how their compensation was cut too.
"I've read their stories and some make me cry, other just make me plain angry."
On Wednesday, the Penrith local delivered a petition to Attorney General Brad Hazzard signed by over 118,000 people to have victims' compensation for violent crimes increased.
Showing incredible strength and determination, Ms Keshishian says that once she has had the legislation changes reversed, she wants to reach out and help other rape victims.
"I want to start a centre for rape victims, where there can be counselling, group sessions, therapeutic activities like art… there's just no help for victims currently," she said.
Visit Change.org to sign the petition or visit Ms Keshishian's Facebook page 'Katrina Keshishian'.
STATE GOVERNMENT RESPONSE – ATTORNEY GENERAL BRAD HAZZARD

Nobody should have to go through the trauma of being a victim of crime. The hurt inflicted on Katrina – and on too many like her – was truly horrible.
The pain suffered by victims is deeply regretted. We understand that no amount of money can ever compensate for the hurt inflicted on victims of crime.
Because victims often cannot recover compensation from offenders – although technically they have that entitlement – the NSW Government has taken responsibility for some years to provide assistance through taxpayers funds through a statutory scheme.
The Government's responsibility is to provide a victim's support system that can last – one that particularly addresses the ongoing psychological and physical trauma by providing ongoing support services and counselling as well as a financial contribution in recognition of the hurt and trauma people have experienced.
That is what the current Victims Support Scheme does.
The new scheme is more responsive to victims' needs than the old Victims Compensation Scheme, which took too long to process claims and was unsustainable – it had more than $390 million in contingent liabilities.
The new scheme, which began in June 2013, focuses on providing victims with comprehensive tailored support rather than one-off lump sum payments.
It aims to provide a swift and compassionate response. Today, financial payments are made within an average of 31 working days, compared to 32 months under the old scheme.
In its first full year of operation, the Victim's Compensation Scheme provided almost $96 million: approximately 1050 payments for urgent financial assistance; 91,000 hours of free counselling; and more than 10,200 recognition payments.