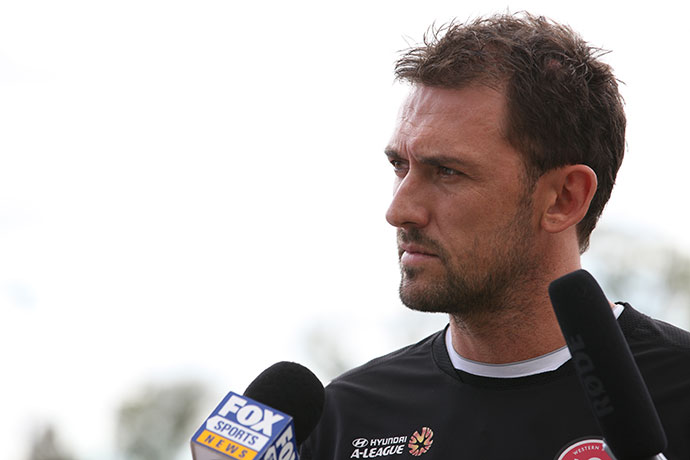 The Western Sydney Wanderers are through to the Asian Champions League Final after defeating FC Seoul 2-0 at Pirtek Stadium this evening.

The Wanderers opened the scoring in just the third minute and were never headed, powering towards full-time and becoming just the second Australian team in history to reach an ACL Final.
They will now play Al Hilal in the ACL Final, to be played over two legs on October 25 and November 1.
The incredible achievement by the Wanderers could force the A-League to shake-up its draw, with the Wanderers scheduled to play local league matches on both those nights. The Sydney leg of the ACL Final is expected to be played at Allianz Stadium.
Wanderers coach Tony Popovic was thrilled with the Wanderers' performance in front of a huge crowd at Pirtek Stadium.
"It's hard to describe… to do it in front of our fans as well, it's a special night," he told Fox Sports.
"That's got to be the best – making a Champions League Final. We've got to also pay credit to the players that were here previously… they played a big part in helping is get through the round of 16.
"It's great to be in the Final… it's difficult to get there."
Man of the match Nikolai Topor-Stanley said it was a special win.
"It's unbelievable. We've got that behind us, we'll celebrate tonight but we've got two massive games ahead of us," he told Fox Sports.
"It's a great feeling tonight to get through but we've got to put that aside and learn from our mistakes because we made plenty, but the good thing is we came away with a clean sheet and a win.
"It's been an absolute whirlwind… I'm so privileged to be part of this."
After the first leg between the Wanderers and FC Seoul finished in a 0-0 draw, tonight's result means the Wanderers won 2-0 on aggregate.