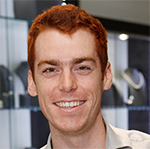 It's nearly that time of year again and now is the time to start thinking about what you want to organise as gifts for your loved ones.

At York Jewellers we are noticing trends towards dress rings with big splashes of colour using semi-precious gemstones like Tanzanite, Sapphire and Amethyst.
Our designers are pairing these with small white diamonds surrounding the gemstone to give a real contrast and make the colour pop.
Coloured stone earrings are another hot seller. These are great because they are generally more affordable in comparison to diamond earrings, due to the largest stone in the earring being a gem instead of a diamond. There are so many colours of gemstones available to choose from which means this also allows for a truly personalised gift.
If you are thinking of giving something a little more classic to that special someone, diamond pendants are always in style. Something simple like a finely set round brilliant cut diamond on a sparkly chain makes for a beautiful gift.
These can be taken from daywear to night-appropriate easily and allows for you to build on this as a collection by adding diamond studs later down the track.
This goes for the gemstones mentioned above too, there's plenty of options to build a whole set in the years to come. Remember this tip guys, it will come in handy later!
It's important to get your special orders for custom made pieces in as soon as you can as the workshop gets quite busy in the lead up to Christmas. We are taking custom orders now to be completed by the end of November.
On another note, a big thank you from myself and the team at York Jewellers to those of you who attended out VIP Pink October event last week.
We raised a decent amount of funds for the McGrath Foundation and are looking forward to seeing what the end result brings when the raffle winner is selected!
Best of luck to those of you who have entered, and if you would like to there is still time – just head to our website www.yorkjewellers.com.au.