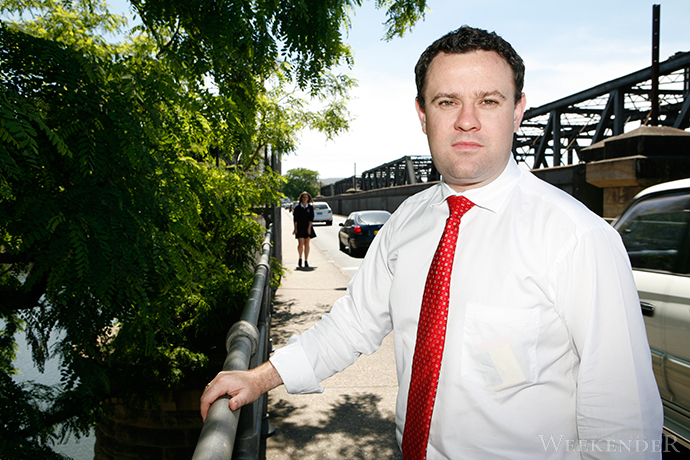 Penrith MP Stuart Ayres has hit back at Labor candidate Emma Husar over claims that lives are at risk because of local fire station closures.
In a sign that the State Election has arrived six months early, Mr Ayres accused Labor of deceiving the people of Penrith.
Earlier this week, Ms Husar said that the Penrith station was closed "for a number of hours" on Sunday, October 12, a day where temperatures reached over 30 degrees in Penrith.
"In this calendar year alone we've seen local fire stations closed over thirty times," she said.
"The actions of Stuart Ayres and his Liberal Government continue to put the safety of our community at risk."
But Mr Ayres, who is also the Minister for Police and Emergency Services, said Penrith Fire Station has been closed just 10 times.
"Penrith Fire Station has been temporarily taken offline 10 times this year due to staff absences related to sick and annual leave. On each occasion a truck from another station was moved to Penrith Fire Station to maintain appropriate response times," Mr Ayres said.
"Labor introduced the current TOLing policy and they have no intention of removing it.
"Once again, Labor is deceiving the Penrith community. Labor needs to come clean with the community and firefighters about their real plans to cut FRNSW funding from their current record levels."
Ms Husar did not give a clear commitment that fire stations would not be closed under a Labor Government. .