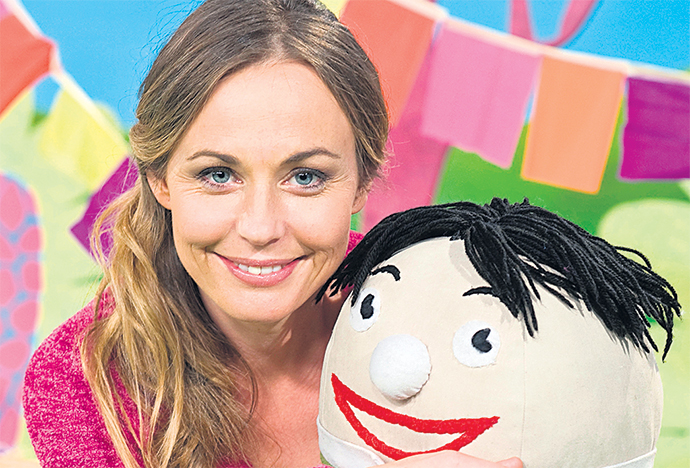 Play School is an Aussie favourite that has been entertaining kids and parents a like since the very first show in 1966.

Taking to the road this October, audiences will get a chance to see all their favourite characters come to life on stage with the new show 'Prince of Bears'. The show follows Big Ted who sets out on an adventure to find his castle. He will be joined by his friends Little Ted, Humpty and Jemima, as well as two Play School presenters.
'Prince of Bears' is sure to delight the little ones, which is one of the reasons why presenter Abi Tucker loves being involved with the show.
"You look out and their little faces are all bobbing around and you see their favourite songs and then when they're really into the story. It's an interesting process actually," said Abi.
It's not all about the kids though, the show offers a memorable experience for parents and carers as well.
"As a parent to see your child's response. I've only just become one so I now fully know that feeling of seeing the look of astonishment in your child's eyes, it's incredible," said Abi.
The 'Prince of Bears' live show will include stories, songs and games to keep kids entertained. There will also be plenty of audience participation and lots to laugh at.
"I've had a few moments on the live shows that have had a pretty good response in so far as people were laughing at me not with me," Abi laughed.
"But it's good fun and it's always good to be on the road."
Play School Live 'Prince of Bears' will be on at Evan Theatre on Wednesday, October 1 with shows at 10am, 12pm and 2pm. Tickets are $19.10 with children under 12 months free. For more information or to purchase tickets visit www.penrith.panthers.com.au or call 4720 5555.