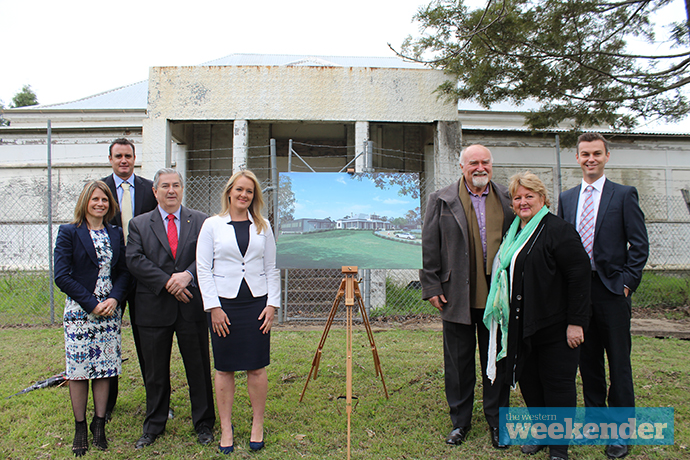 Historic Thornton Hall, which holds within its walls some of Penrith's most interesting stories, will be transformed into a childcare centre.

The currently derelict house situated in North Penrith will be restored to its former glory by builder and heritage specialist Peter Cipollone.
The home was built in the 1870s by Thomas Smith, an Alderman on Penrith's first municipal council and first publican of the Red Cow Inn.
It was also a home to two of Mr Smith's sons, former Penrith Mayor Thomas Richard Smith and Sydney Smith, who was a member of Federation Father, Sir Henry Parkes's ministry.
Mr Cipollone said that he has always had an interest in heritage buildings.
"I was born in Italy and lived in a house that was built in the eleven-hundreds. My love of architecture and history grew from there," he said.
The retired principal saw an expression of interest to buy Thornton Hall and on inspection he felt that the house would be perfectly suited to a childcare centre.
"There aren't many rooms but they are big, meaning that they are perfect for classrooms," he said.
Mr Cipollone said that the old house will be fully restored, complete with marble fireplaces, but is looking for the front doors of the property.
"The home had these majestic, enormous front doors but they were stolen. If they are still around we would love to get them back – if not, we will have to make new doors," he said.
On the one-hectare block, new facilities will also be built for the childcare centre.
"The aim is to make the heritage home the centrepiece, with the new buildings taking a back-seat," Mr Cipollone said.
Urban Growth, who bought the site in 2011 from the Federal Department of Defence, will formerly sell the property to Mr Cipollone for $720,000.
Urban Growth Development Director, Mike Williams, said he had every confidence in the plans for the site.
"We really think this is the best outcome for Thornton Hall," he said.
"We will be submitting a Development Application to Penrith Council in the coming weeks and look forward to working with Council on this project.
"I must also make note that we are very pleased to have the blessing of Laura Player, a descendant of Mr Smith. It has been an absolute pleasure to work with someone so passionate."
Ms Player said: "Peter Cipollone has my complete blessing and my complete support."