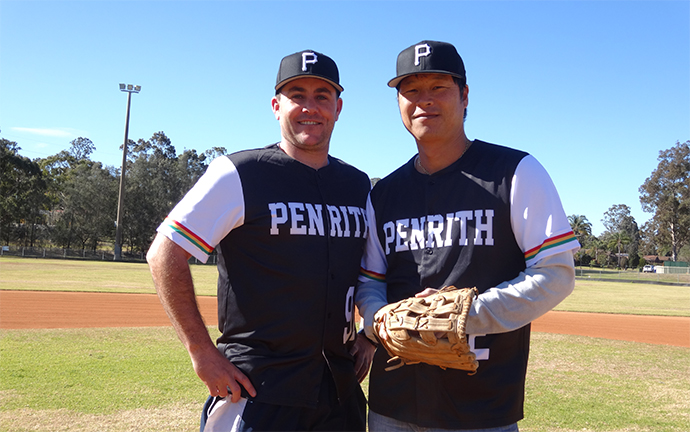 After just missing out on the finals last season, the Penrith Baseball Club are hoping this is the year they really make some noise.
With a brand new experienced coach on deck plus a host of fresh faces including Korean MLB sensation Dae-Sung Koo, the Panthers will certainly be up there with the teams to beat this NSW State Baseball League season.
The Panthers will play their opening round clash this Sunday against defending premiers Blacktown at the Andrews Road Baseball Complex in Cranebrook.
New Penrith coach Shane Summersford said he wouldn't want his troops to come up against anyone else on Opening Day than last year's champions.
"I want to be up against the top competitors first up… we'll certainly give it a good nudge this game and this season," he told the Weekender this week.
"There's a lot of talk around the league with some people backing us to win it all but we'll see what happens with that."
Putting a slight dampener on Penrith's opening round clash against Blacktown is the news their prized signing, former New York Mets pitcher Dae-Sung Koo, is likely to miss the next two weeks with a back injury.
Summersford admitted Koo's absence was disappointing but affirmed the side still had plenty more ammunition in their artillery.
"Koo's back injury will stop him from taking the field this week and he's probably another two weeks from returning but you just never know with Koo, he loves taking the mound so much," he said.
Since Summersford's defection from rival club Baulkham Hills in the off-season, he's managed to attract a number of high profile players to the club due to his links in representative baseball. Summersford is currently coach of the NSW U23's side.
Joining Penrith's ranks this season is Australian catcher Guy Edmonds, who was once a member of the Texas Rangers in the United States; Jacob Younis and Rick Schwartz who both played for the Minnesota Twins; US college pitchers Travis McDonald and Chris Jolly; and Australian Schoolboy representative Dean Frew.
"We've got some pretty good names this season and some really good depth in the team itself," Summersford said.
"We've also got a couple of other high profile players who are interested in coming over, we just have to get clearances from their Major League clubs to allow them to play with us."
This Sunday Penrith will take on Blacktown at Andrews Road Baseball Complex at 2pm.