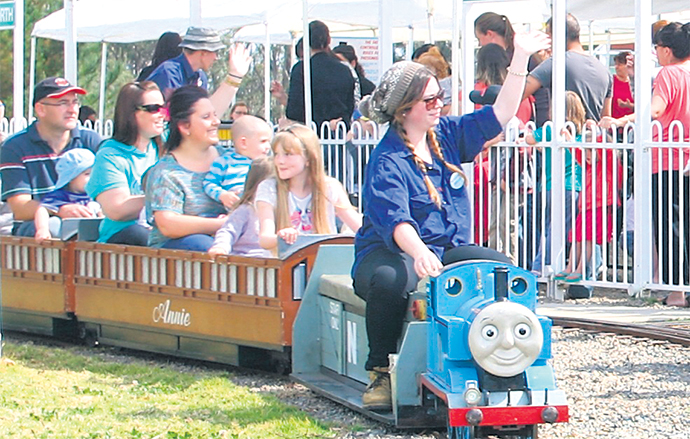 An outing to The Train Shed at Luddenham is a day full of excitement for toddlers and youngsters, but sadly, not for much longer.

The kids' attraction, which includes Thomas and Friends miniature rides, will be shutting its doors on October 26 due to the announcement of a new airport at Badgerys Creek.
The tourist attraction is located on Federal Government land, which could at any time be needed for airport preparations.
"Our licence with Thomas and Friends is due for renewal, but with no certainty about our future on this site, we cannot renew the licence," owner, Bev Jones explained.
"The Federal Government own this land, we are just sub-tenants and so at any point, now that Badgerys Creek Airport is going ahead, we will be told to go."
The business has been looking to relocate, but they have been unable to find a suitable and affordable piece of land.
Though they enjoy being on the outskirts of Penrith, Ms Jones said the business is willing to relocate anywhere in Sydney if it means keeping the doors open.
"We have been looking but there is nowhere affordable currently for us to relocate to. We are hoping that there might be someone who is interested in buying the business or having us as tenants," Ms Jones said.
"It is really sad, but we don't have a say in this."
It's even more devastating to the kids of Sydney, who have limited choices when it comes to tourism opportunities.
"In Sydney there are a lot of tourist attractions aimed at teenagers and young adults, but nothing for young children, we are the only place," Ms Jones said.
"It will be a loss to the tourism industry when we close down permanently."