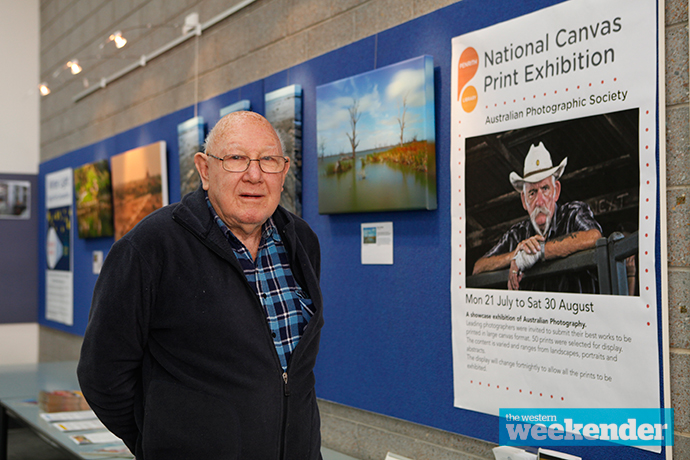 Local residents have the rare opportunity to peruse the works of some of the country's best photographers, which will be on display at Penrith Library for the month.
The works are being displayed in the lead up to the Australian Photographic Society's (APS) annual exhibition, the national body representing Australian photographers, which will commence in September at the University of Ballarat, Victoria.
With the photographs already prepared for exhibition and being stored at the home of local resident and Chairman of the Print Division of the APS, Brian Corlis, it made sense for them to go on display early in the Library for local residents to appreciate and admire.
"It would be a shame for them to sit in my garage all the way up until September, so as I live in the area myself, I thought I would put them on display a little early to give Penrith residents the chance to have a look," Mr Corlis said.
The September exhibition features 50 large photographic works, including two by local photographers, printed on canvas.
For the Penrith exhibition, the 50 works have been split into three groups, which will be on display for two weeks at a time.
"They are a collection of some of the best works of some of Australia's best photographers, presented on canvas as almost photographic art. Each photographer has their own style so each work is varied – it really is a mixed bag," Mr Corlis said.
"Most of the works submitted are by international award winning photographers."
An open invitation to enter their work was made to members of the APS and only the best of those entered were chosen to be transferred to canvas and featured in the exhibition.
16 photographs are currently on display at Penrith Library and will be swapped for the second group after this weekend.
The Penrith exhibition will close on Saturday, August 30 so head down soon to see these amazing images.