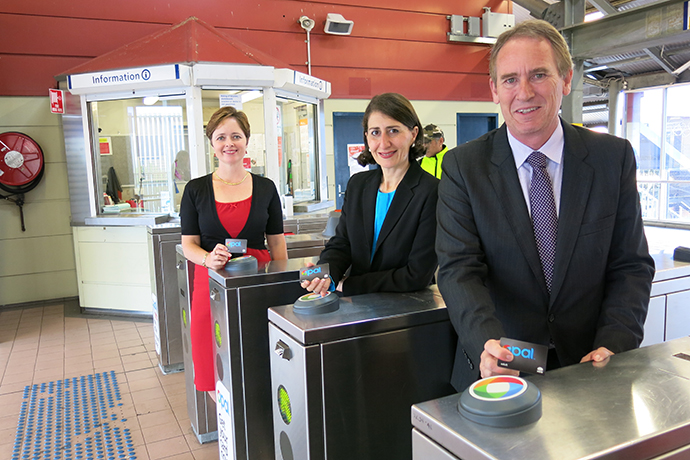 A pop up kiosk at Penrith Train Station will be available on Mondays and Tuesdays to help commuters transfer to the new electronic ticketing system.

Penrith MP Stuart Ayres said that the kiosk has Opal cards available and staff to answer questions to help customers find out information about ticketing changes.
Preparations are being made to retire 14 paper tickets from September 1. Periodical tickets bought before that date can be used until they expire.
"I'm pleased that customers using Penrith station can now speak to helpful staff and obtain an Opal card on the spot," Mr Ayres said.
"Retiring old paper tickets will allow the NSW Government to continue to modernise Sydney's transport network.
"They can obtain an Opal card and load value on to it at a station and immediately join more than 440,000 people who have access to cheaper and more convenient travel with Sydney's new electronic ticketing system."
The kiosk at Penrith is now open until the end of September, Mondays from 7am to 10am and 3pm to 6pm as well as Tuesdays from 7am to 10am.
Both the Adult and Child/Youth versions of Opal will be available at the kiosks. Customers will need to initially load $20 to an Adult card or $10 to a Child/Youth card.
Mr Ayres said after a customer has their unregistered Opal card from a kiosk they can load the card with value and travel anonymously, which is what some customers want.
"Other customers may also prefer to go on-line and register their Opal card or call 13 OPAL. A registered card has many convenient benefits, such as being able to set an auto top-up so you never have to queue or visit a retailer again, and transferring value to another card if your Opal is lost or stolen," he said.